History
At Laira Green, History is taught as part of a broad and balanced curriculum, in accordance with the Key Stages referred to in the National Curriculum for England and Wales. We seek to provide high-quality history education that will help pupils gain a coherent knowledge and understanding of Britain's past and that of the wider world. We use historical evidence to awaken children's curiosity, in turn generating quality discussions, fact finding and debates.
Through their breadth and depth of study, children will understand the complexities of people's lives; the process of change; the diversity of societies and relationships between different groups as well as their own identities.
History is led by Mrs Barker who will be updating this page throughout the year with examples of the children's work so please check back regularly to see what we've been learning.
We were very fortunate to have a visit from storyteller, Katy Cawkwell this week. Katy enthralled the KS2 children with two exciting stories to support their Mayflower 400 learning.
The first told the life story of Squanto, a Native American from the Patuxet part of the Wampanoag tribe.
The second told how the Separatist movement began; their journeys to Holland and then to America and the arduous tasks that awaited them in creating a settlement in Plymouth, Massachusetts. The children learnt how Squanto played a key role in drawing up a peace pact between the Narive Americans and the Settlers.
As a result of the storytelling session, Year 5/6 wrote some fantastic recounts in the role of Squanto. See below for some of their accounts.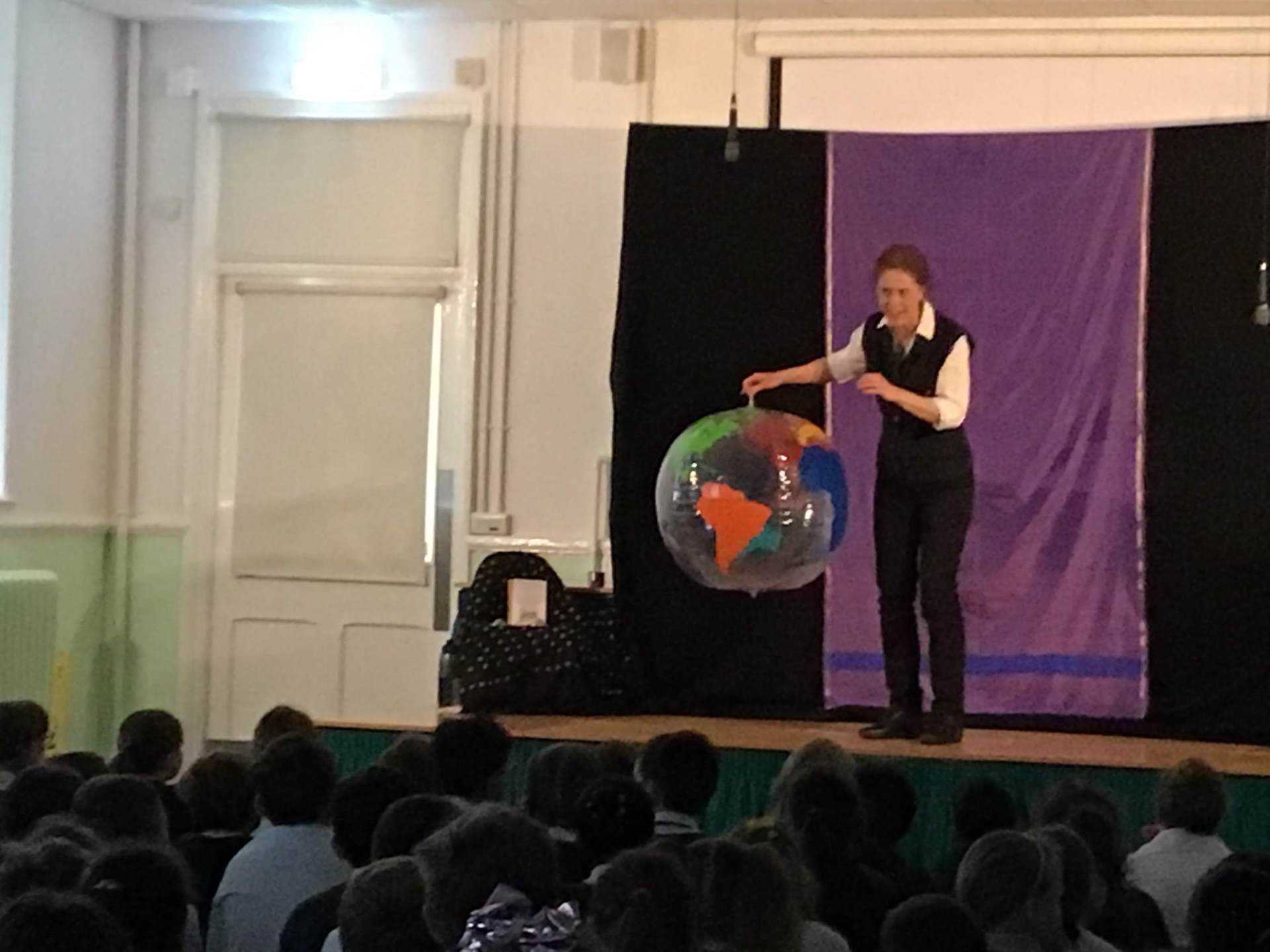 Below is a brief overview of the history that each year group will be learning during Summer 2019. Throughout the school, history teaching and learning will be focused around the upcoming Mayflower 400 celebrations with each key stage studying a different aspect of this momentous occurrence.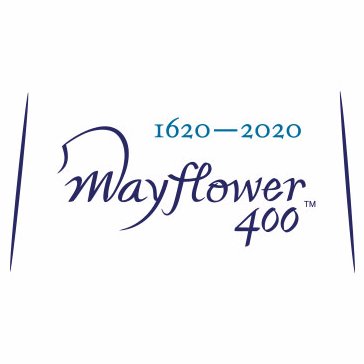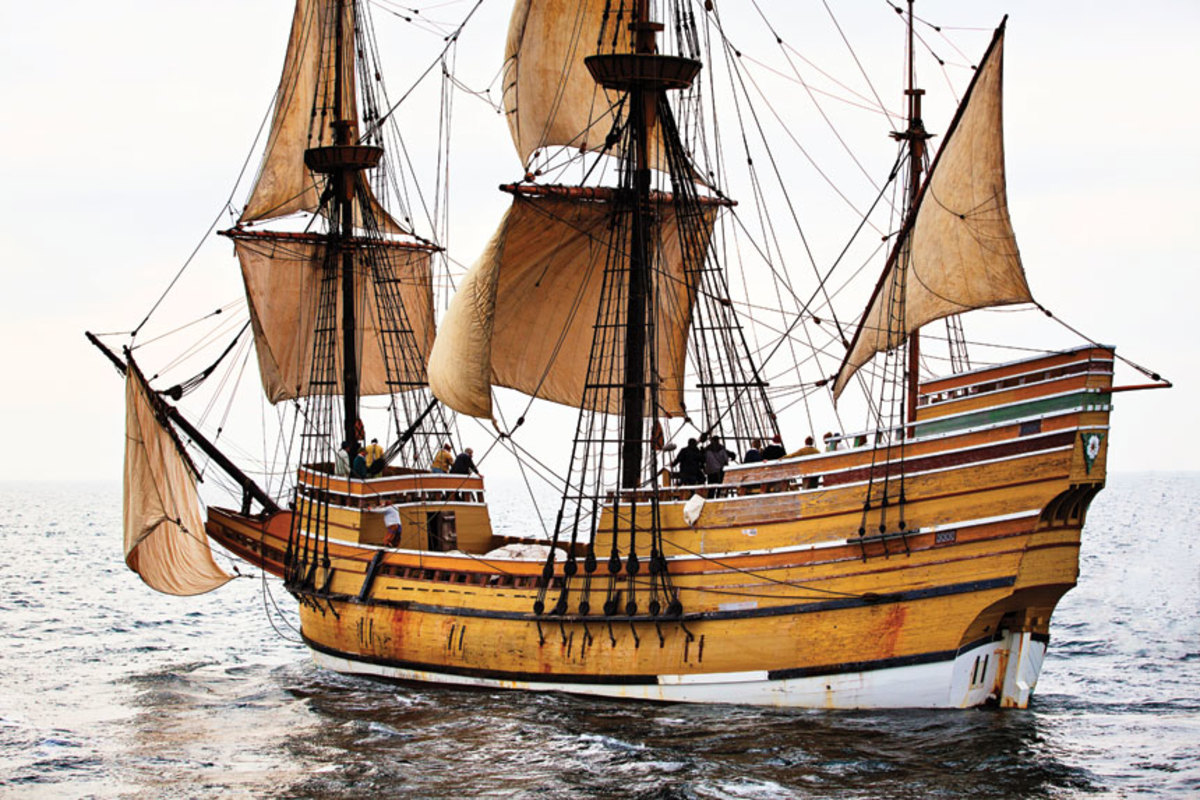 Year 1 & 2: History - Mayflower 400 and its links to Plymouth.
Significant historical events, people and places in their own locality.
Events beyond living memory that are significant nationally or globally.
I can describe what Plymouth, England and Plymouth, New England was like 400 years ago.
I know about Captain Christopher Jones and William Bradford.
A Trip to visit buildings linked to the Pilgrims and historic Plymouth.
I know that the American festival of Thanksgiving is linked to the Pilgrims.
Year 3 & 4: History - The Mayflower and Pilgrimage. Who were the passengers on The Mayflower? Where were they going and why?
I know how Britain has influenced and been influenced by the wider world.
I understand historical concepts such as continuity and change, cause & consequence, similarity, difference and significance, and use them to make connections.
I can create my own structured accounts, including written narratives and analyses.
I understand the connections between local, national and international history; between cultural, political, religious and social history.
I can talk about who the passengers on the Mayflower were.
I can explain where they were travelling and why.
I can summarise, synthesise, explain and demonstrate my understanding of the voyage of the Mayflower and the people who travelled on her.
Year 5 & 6: History - Mayflower 400 - Why was The Mayflower Compact Important?
Children will learn about William Bradford, a leading figure in the Puritans' Separatist movement and longtime governor of the established Plymouth, Massachusetts colony.
They will use information they have learnt to better understand how the Pilgrim Fathers colonised America; how they developed laws of the land and why Thanksgiving remains an important celebration.
In completing their historical studies, children will be expected to reach informed conclusions and make reasoned judgements applying their skills to: justify, evaluate, critique and hypothesise.
To support the children's learning, we are hoping to arrange a storytelling workshop.
Below is a brief overview of the wonderful history that each year group will be learning during Spring 2019.
Year 1 & 2: History - What do we know about changes in living history? How have our homes changes?
I can identify changes within living memory in relation to homes and their contents.
I can recall the lives of significant individuals in the past who have contributed to homes over different periods. e.g. Alexander Bell, Tim Berners-Lee, Jamie Oliver and Delia Smith.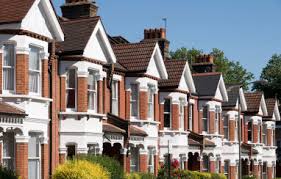 Year 3 & 4: History - Stone Age to Iron Age
I can understand how our knowledge of the past is constructed from a range of sources.
I will note connections, contrasts and trends over time and develop appropriate use of historical terms.
I will develop a chronologically secure knowledge of events from the stone age through to the iron age.
I will know how these people used to live and discover facts about what they ate, their homes and what they wore and understand why this changed over time.
I will be able to address historically valid questions about change, cause, similarity & difference and significance.
I will also construct informed responses that involve thoughtful selection and organisation of relevant historical information (considering life in these past times and how it compares to life today).

Year 5 & 6: History -The Viking and Anglo-Saxon struggle for the Kingdom of England to the time of Edward the Confessor
Where did the Angles, Saxons, Jutes, Frisians come from? Where else did they go? Where did they settle?
Why did they come to Britain and move away from where they were born?
What kind of people were they?
What challenges did they face in establishing settlement?
How much fear did the Viking raids cause?
With so much rivalry between Saxons and Vikings – who was more successful?
Was there much difference in the lives led by Saxons and Vikings?
How important was religion to the Saxons and Vikings?
What was it like around this area in Saxon and Viking times?
How far can we trust surviving evidence about the Saxons and Vikings?
What did the Saxons and Vikings contribute to life at sea?
How much from Saxon and Viking times do we use today?
We are hoping to visit Lydford as our Educational visit. It is the site of a 'Saxon mint' and has the remains of fortifications aimed at keeping the Vikings out. Coupled with this, we hope to walk the length of the Lydford gorge and look at places of interest along the route.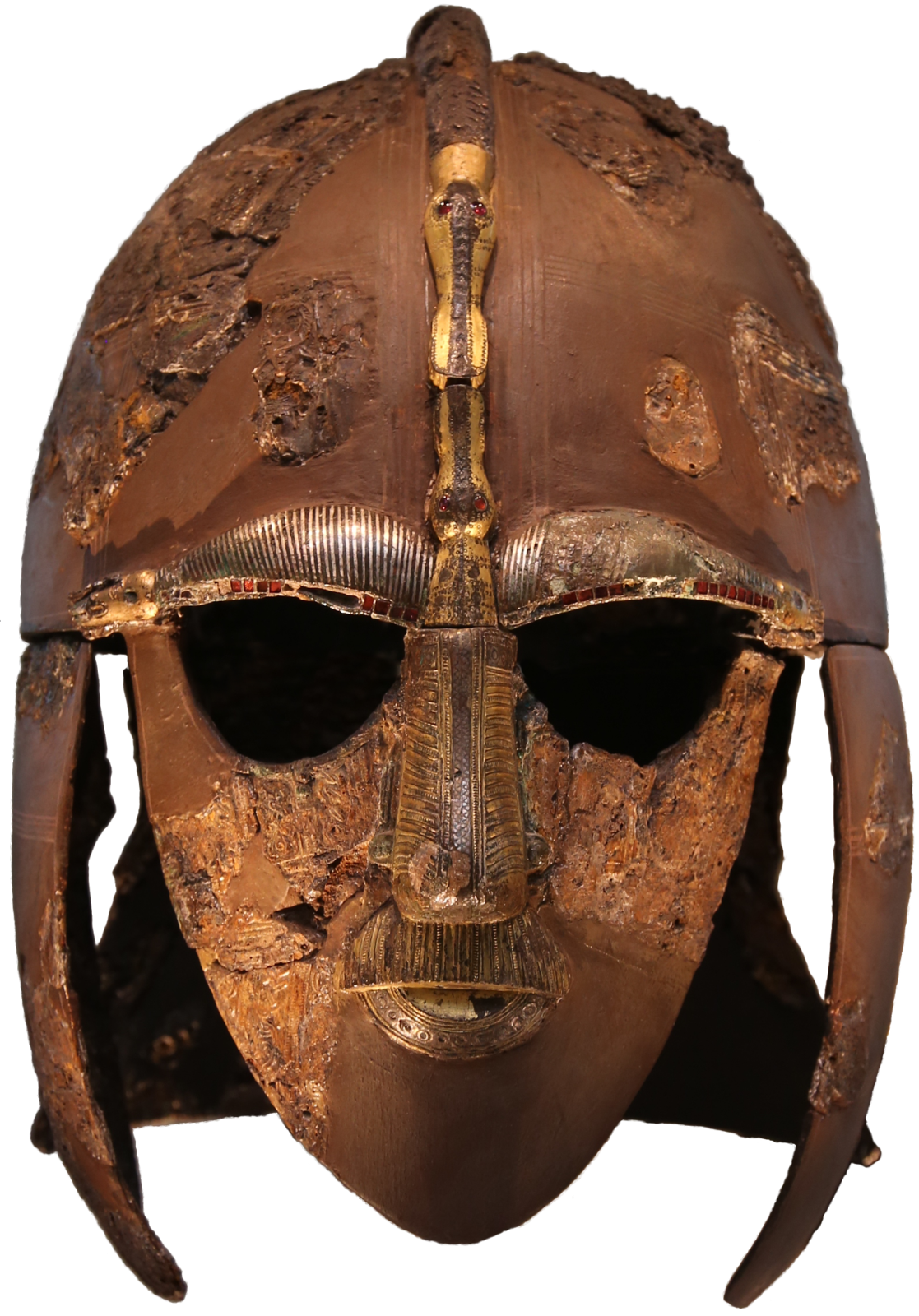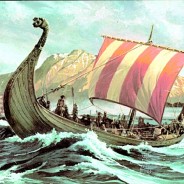 In Year 1/2, the children explored 'changes within living memory' with regards to items found within the home. They also explored how TV chefs have changed how we cook at home. They even got to taste some yummy food!
To complement the children's 'Stone Age to Iron Age' learning, the Y3/4s enjoyed a marvellous visit to Kent's Cavern. They also made their own history related works of art.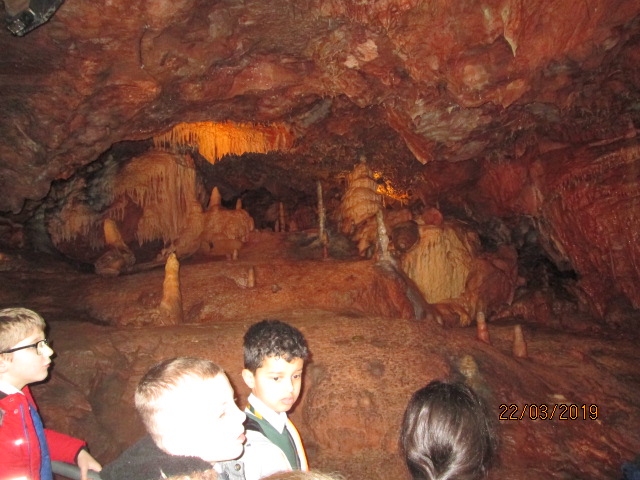 The Y5/6s wrote diary entries to show their understanding of life in Anglo-Saxon Britain. Here are a few:
Dear Diary,
Being an Anglo-Saxon is quite tough. We have to find our own entertainment to keep us company for a while. Everyday we eat a mixture of vegetables that includes onions, cabbages, peas and parsnip. We also use barley to make beer.
All of the houses we have are made of wood and we all need to keep an extremely close eye on them because if fire catches them, they will burn down.The top of our houses are made of really thick grass too.
By Karl
Dear Diary,
Today I helped the bred and I helped the older girls sow by collecting the sheep's wool. Also today I helped with the washing up then went out to play with my friends but first had diner. while I was out with my friends,I saw a wolf creeping up on awer sheep so me and my friends chast it a way.
Next I thought about if I will get horrible disease because my baby brother looked a bit ill last time I saw him.
By Amber
689AD
Dear Diary,
Today I got told how to build a fire. But that's not all, I made a new friend. This is how my day went.
When I first woke up, I didn't want to wake up. Then my mother came in, she said that we have a big day in front of us. So then I got dressed and went outside.
My dad shouted " Come have some breakfast!"
For my breakfast I had porridge. It was DELICIOUS!
My father , mother and sisters all had porridge as well.
But I had bread with mine; for a change.
Whilst my father was making a fire, he called me over and told me that when he dies that I'll will have to do stuff for myself . He told me, " Grab these sticks and rub them together. It will make a fire." So I did because I didn't believe him but I saw a sight that is now trapped in my head for as long as I live, a spark and the fire was now lit up.
I made a new friend today. She's new to the village and I found out that she's called Acca. I think it's a good anglo-Saxon name but the other boys in our camp are bullying her because her father got assassinated when he was king a few miles north.
By Tyler
The children also designed their own Viking Longboat and tested its ability to carry cargo.
Below is a brief overview of the wonderful history that each year group will be learning during Autumn 2018.
Year 1 & 2: History - The Great Fire of London
The children will be learning about events beyond living memory that are nationally significant and the people linked to it. This year we are focused on the Great fire of London.
I know the order of events in the great fire.
I know where and when the great fire happened.
I know and can discuss the lives of Samuel Pepys and Christopher Wren.
I can write a diary based on the great fire.
As a part of this topic we hope to make a miniature city to recreate the fire of London.
Year 3 & 4: History - Ancient Greece
to develop a chronologically secure knowledge and understanding of British, local and world history, establishing clear narratives within and across the periods they study;
note connections and contrasts over time;
develop the appropriate use of historical terms;
address historically valid questions about change, cause, similarity and difference;
construct informed responses that involve thoughtful selection and organisation of relevant historical information;
understand how our knowledge of the past is constructed from a range of sources and that different versions of past events may exist, giving some reasons for this.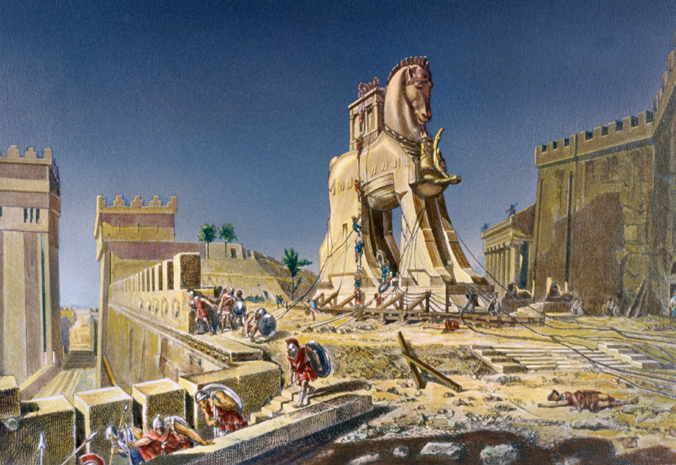 Year 5 & 6: History - Ancient EgyptI can find Egypt on a map and understand the importance of the Nile to the Ancient Egyptian civilisation.
I can name some of the Ancient Egyptian people, discuss the manner of their burial and understand the importance of the discovery of the tombs in the pyramids.
I can place the Ancient Egyptian period on a timeline.
I can draw inferences about the lives of ancient Egyptians from looking at wall art, hieroglyphics and other sources.
I can list a number of aspects of daily life of Ancient Egyptians.
I can write a report of a visit detailing my thoughts and feelings and using historical vocabulary.

We will also be visiting Exeter Museum to view the artefacts including a sarcophagus from Ancient Egypt. There, we will complete a questionnaire and gather information for writing a report of our visit.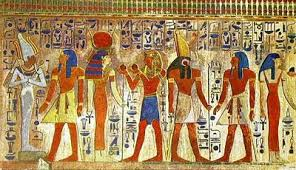 To help the Year 5/6 children to understand the process of mummification, we mummified a chicken! Because the process draws out moisture, the chicken doesn't smell and is still residing in our cupboard now!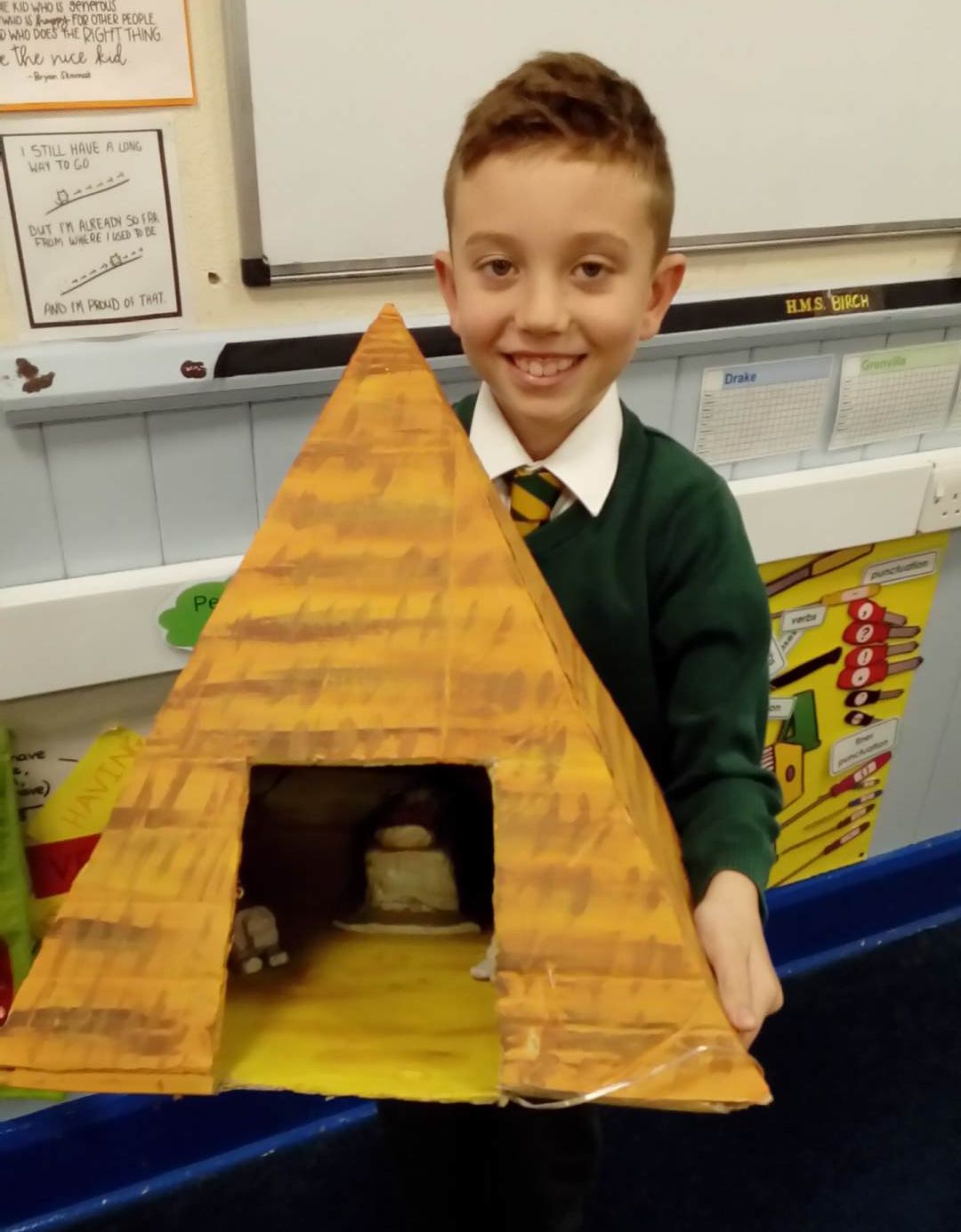 We also visited Exeter museum to view the Egyptian artefacts.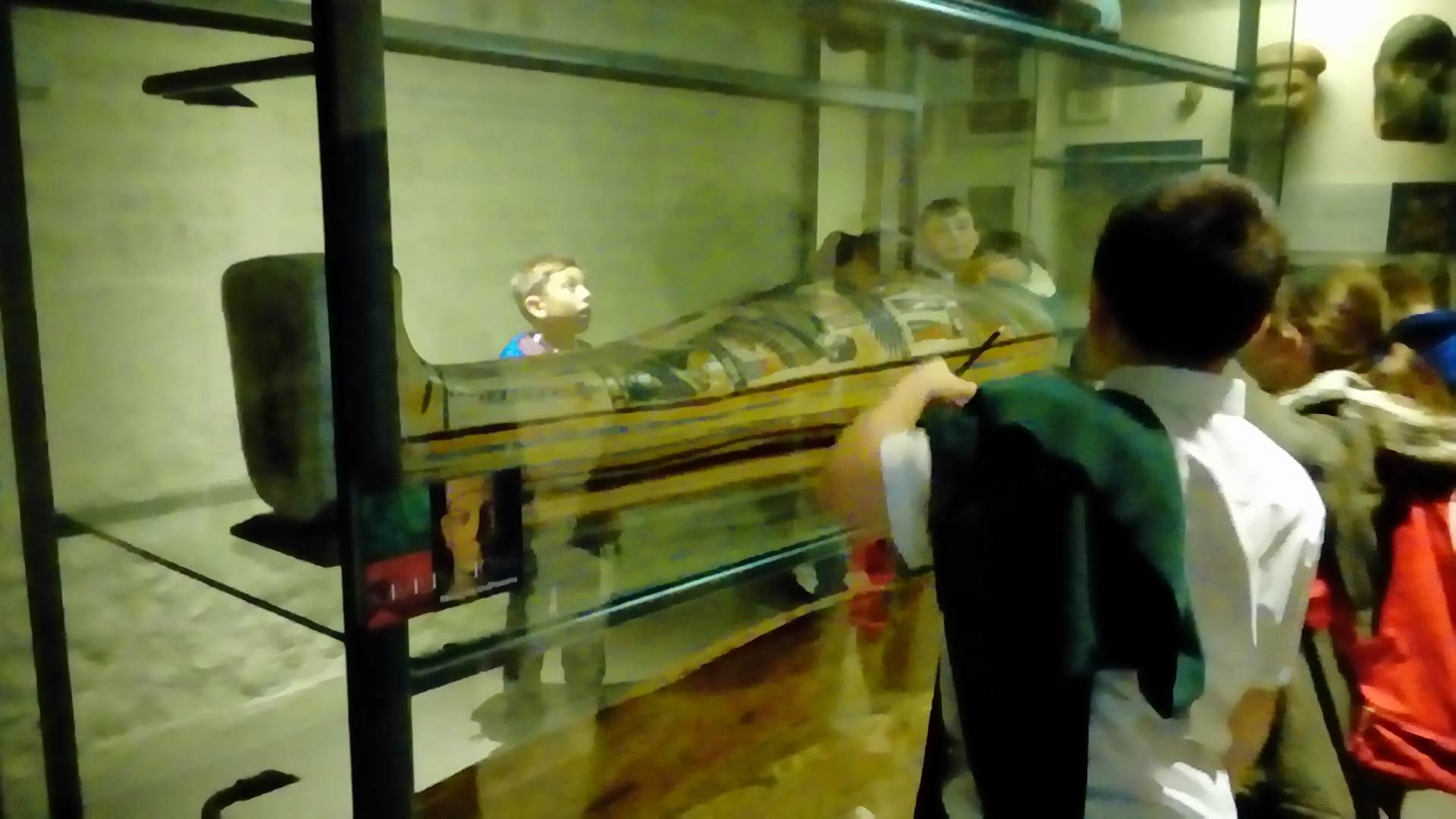 The Year 5/6s were tasked with creating something that would provide information about Ancient Egypt. This could be a model, a PowerPoint, piece of art etc. We had some fabulous presentations. Please see each classes gallery of exhibits brought in and also the gallery of clay masks that they made in DT.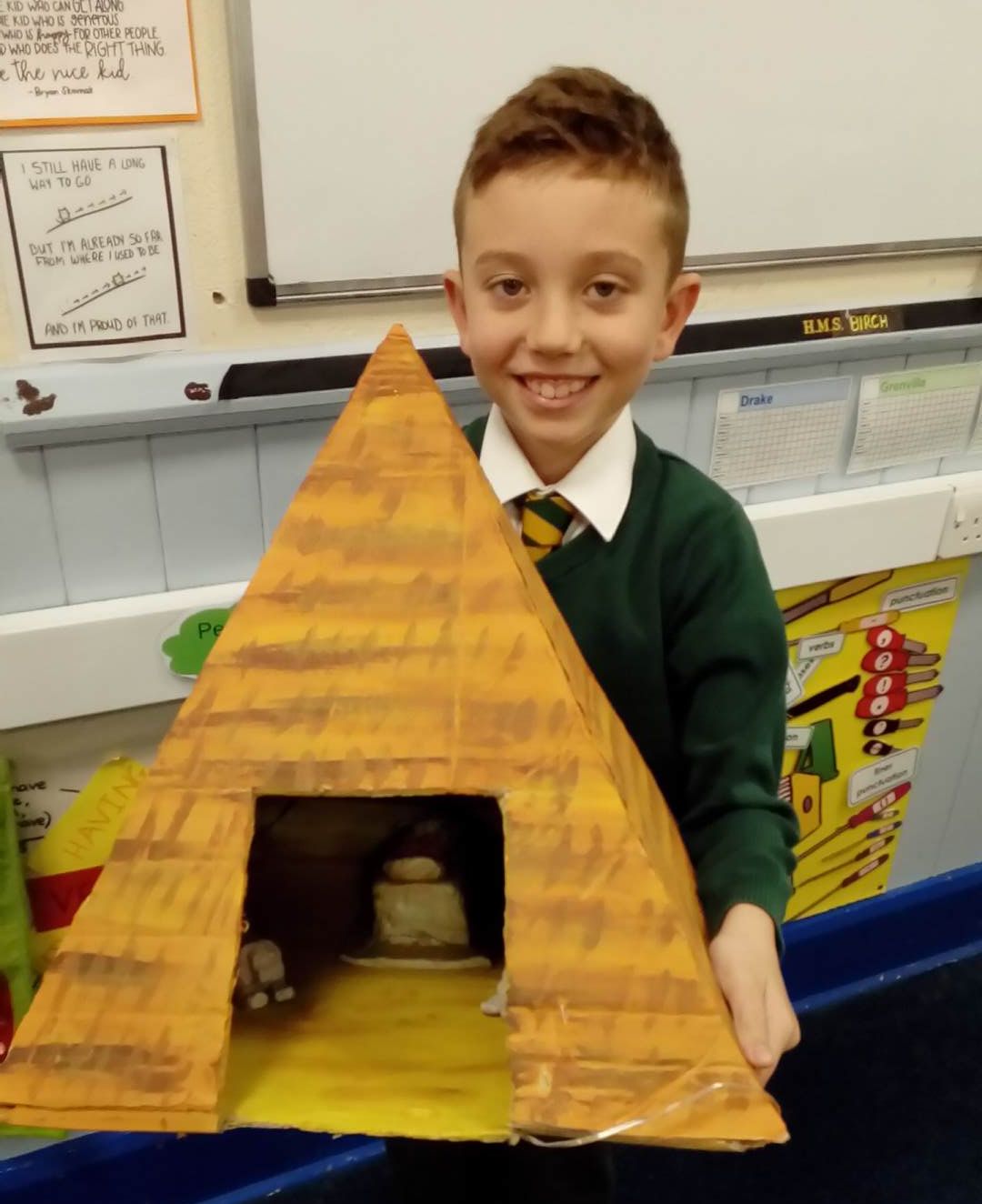 To bring their Greek topic to life, Year 3/4 had a visit from international storyteller and author, Clive Pig. The interactive workshop was a great success.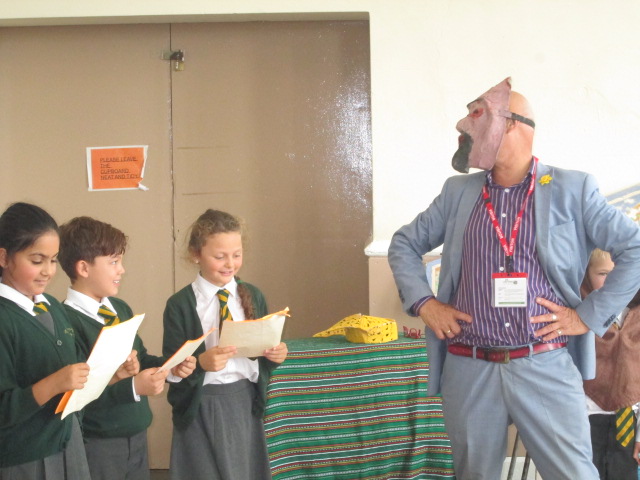 Year 3/4 has been designing and making Greek temples to support their learning with some stunning results.
Linking with their learning about the Great Fire of London and providing PSHE skills, Year 1/2 were excited to receive a visit from some firefighters who discussed fire safety in the home and explained what they do. The children were very interested and asked some super questions ... in addition to enjoying a bit of dressing up!
Year 1/2 has been busy during 'No Pens Day' recreating London by building churches, bridges, houses, towers and carriages.