Oak Year 3/4
Welcome to Oak Class.
Hello and welcome to the new website page for Oak class - we look forward to sharing our learning with you.
Your class teachers are Mrs Gallacher, who is also the School Council Leader and Mrs Larsen, who is the RE leader. We are supported in class by our two teaching assistants, Ms Frost and Mrs Walker.
Keep an eye on the news section and this page for updates on what we are doing in school and extra activities that you and your children can do together at home. Scroll down to see some of the exciting work we have been doing.
Click here for a daily overview and every day expectations.
Click here to see the curriculum overview for the year and termly leaflets.
Curriculum overview 2017/8 (A)
Yr 3/4 Termly Leaflet - Spring 2018
Yr 3/4 Termly Leaflet - Summer 2018
SPRING 2018
EASTER FUN
We had lots of fun at the Easter Fayre, the first event run by our new PTFA and organised by Mrs Barker. In our class, we also made Easter cards and Easter Baskets from paper plates. We decorated them and filled them with eggs to take home.
Here are some of the Easter Bonnets from the fayre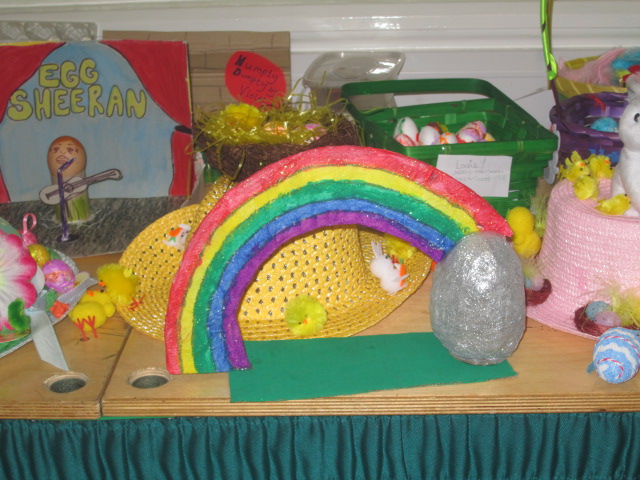 Easter Baskets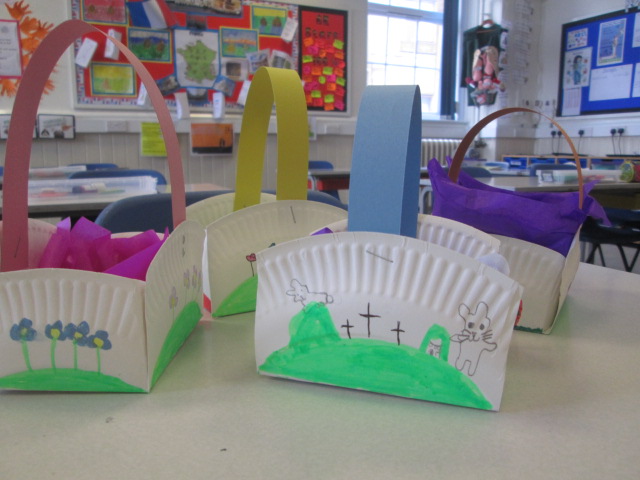 SWIMMING AT THE LIFE CENTRE
The Year 4s have had three weeks of intensive swimming lessons. Everyone had a fantastic time and the progress that the children made has been unbelievable. Each child received a voucher for five free family swims - so please use these over the Easter period, encouraging the children to continue to keep fit and healthy.
BRITISH SCIENCE WEEK
Oak class and Fireflies class worked in groups on the EGG DROP CHALLENGE. Using their science knowledge, the children had to build a holder for an egg to stop it from breaking when dropped from a height.
These were the rules:
The egg must be visible and be able to be removed with some ease to check for damage!
All team members must have contributed to the design
The 'eggs'pert judges decisions are final
Egg crafts/ insulators must not be bigger than 1m in any direction.
Eggs will be judged on their design, their success at saving the egg, and their originality.
Here are some photos showing the children hard at work!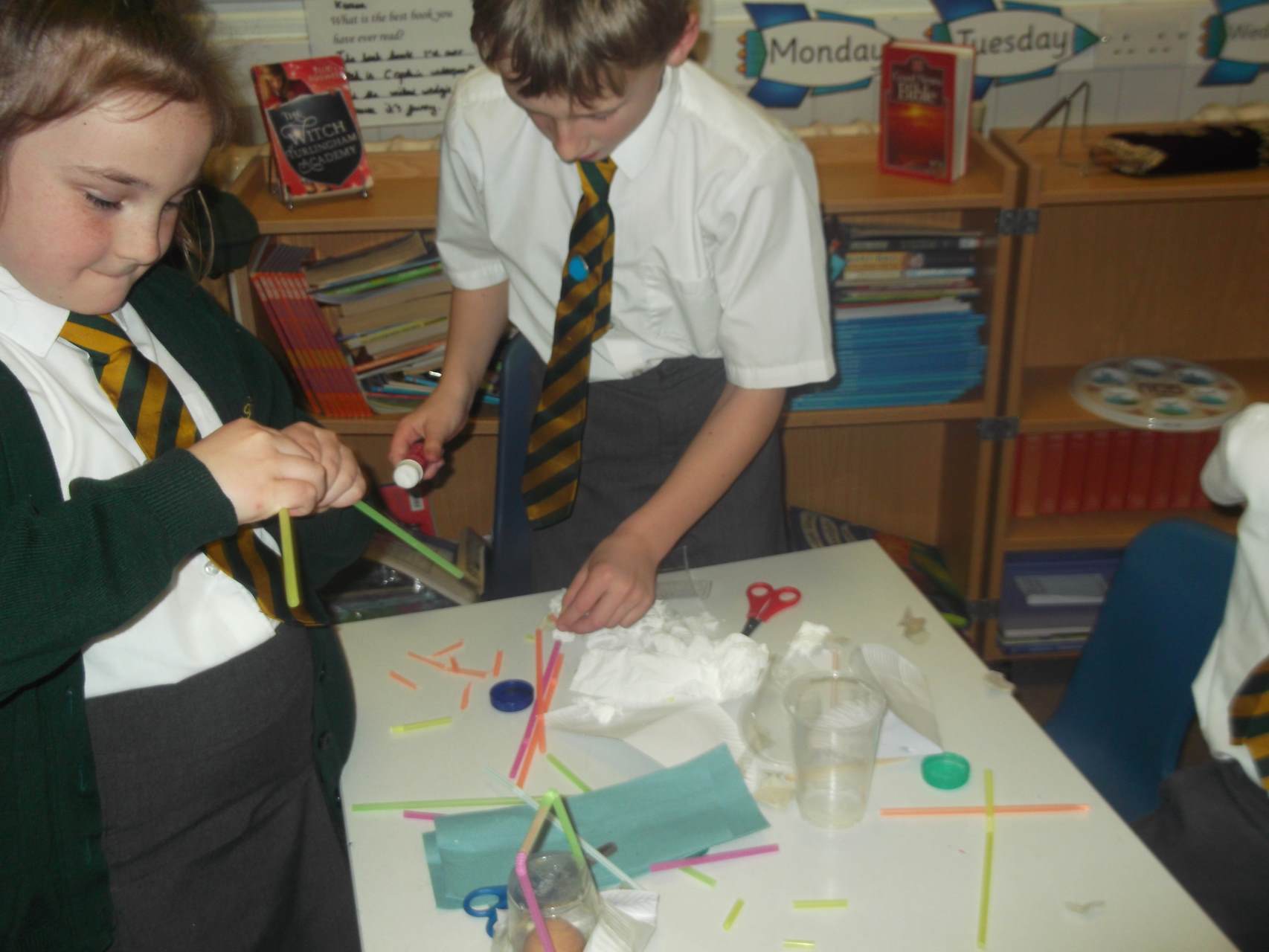 There were a number of other exciting events that took place as part of British Science Week and these included a session with a Plymouth Argyle coach to look at how diet and exercise can affect your ability to perform well in sports, a visit to the eggs/chicks in Foundation, an outdoor habitat activity with the RSPB and an experiment to see which type of material would make the best 'paper' aeroplane. Here are just some of the photos from what proved to be a really exciting week!
COOKING AT LIPSON COMMUNITY ACADEMY
We were very fortunate to have the opportunity to visit LCA and do some cooking. As we have been studying France, we chose to make some French food - Clafoutis, which is a bit like an apple pie and coconut macaroons. We had to measure out ingredients, whisk them together and then prepare them for cooking. Shaping the macaroons was the stickiest and messiest part of the session! We were also responsible for tidying our stations (the area that we were working in) and washing all the bowls and utensils we had used. It was a fantastic experience and we hope to cook there again in the summer.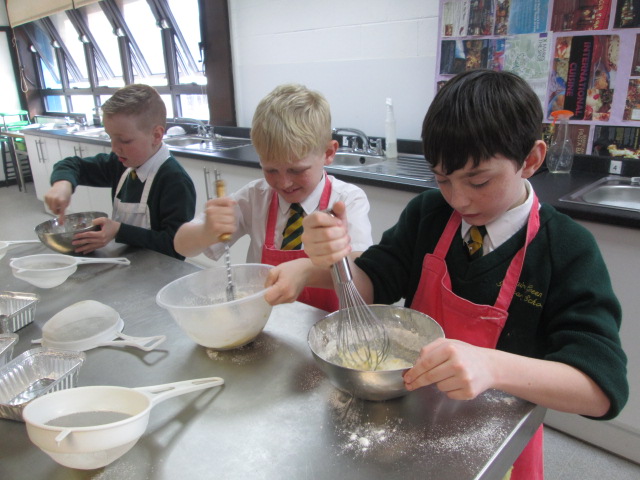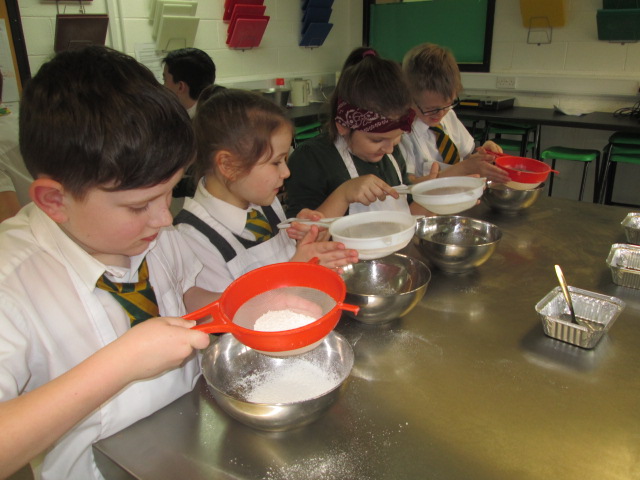 Young Thespians!
Back in Spring 1, we learnt about traditional fairytales from Brittany in our English lessons. The first of these was called Lady Yolanda's Thimble, a tale of a brave young woman who did not succumb to the evil plans of Old Nick who wanted to put a stop to the women dying to spread joy and hope during the war. We did lots of different writing around the story and even recorded our own class version. It has taken me a little while to work out how to upload it so that's why it's a little late but it's too good not to watch! Follow the link to watch our 6 part play.
'Snow' much fun!
Alice and Casper clearly enjoyed themselves in the snow recently and have shared these lovely snaps with us. We hope you all stayed safe and managed to find time to enjoy yourselves and make some precious memories. Casper also found some time in his busy snow schedule to write his own news report on the event (see below), which he presented to the class. Well done!
Casper -
"Good afternoon this weekend it has been snowing, it was called the "beast from the east" and also storm "Emma". Early every morning I was out in it All day, with my sister, mum ,dog and mates ,practising how to sledge. I think I must have reached 5 mile per hour sledging down a huge Hill in the efford Valley woods.. The wind was so strong it tipped my little sister over and it was very loud and keeped me up for a few hours in the night.
All of the shops ran out of food except for sweets and the buses couldn't get up our Hill.
It was great fun skating on all of the ice trying to stay up on both feet. I also helped my little sister build a snowman,she has never seen the snow before so I had to teach her what to do.
In the evenings we stayed up late wih hot chocolates and pop corn and watched dvds.
On the weekend every football game got cancelled because of the snow.i felt madly crazy that I couldn't play."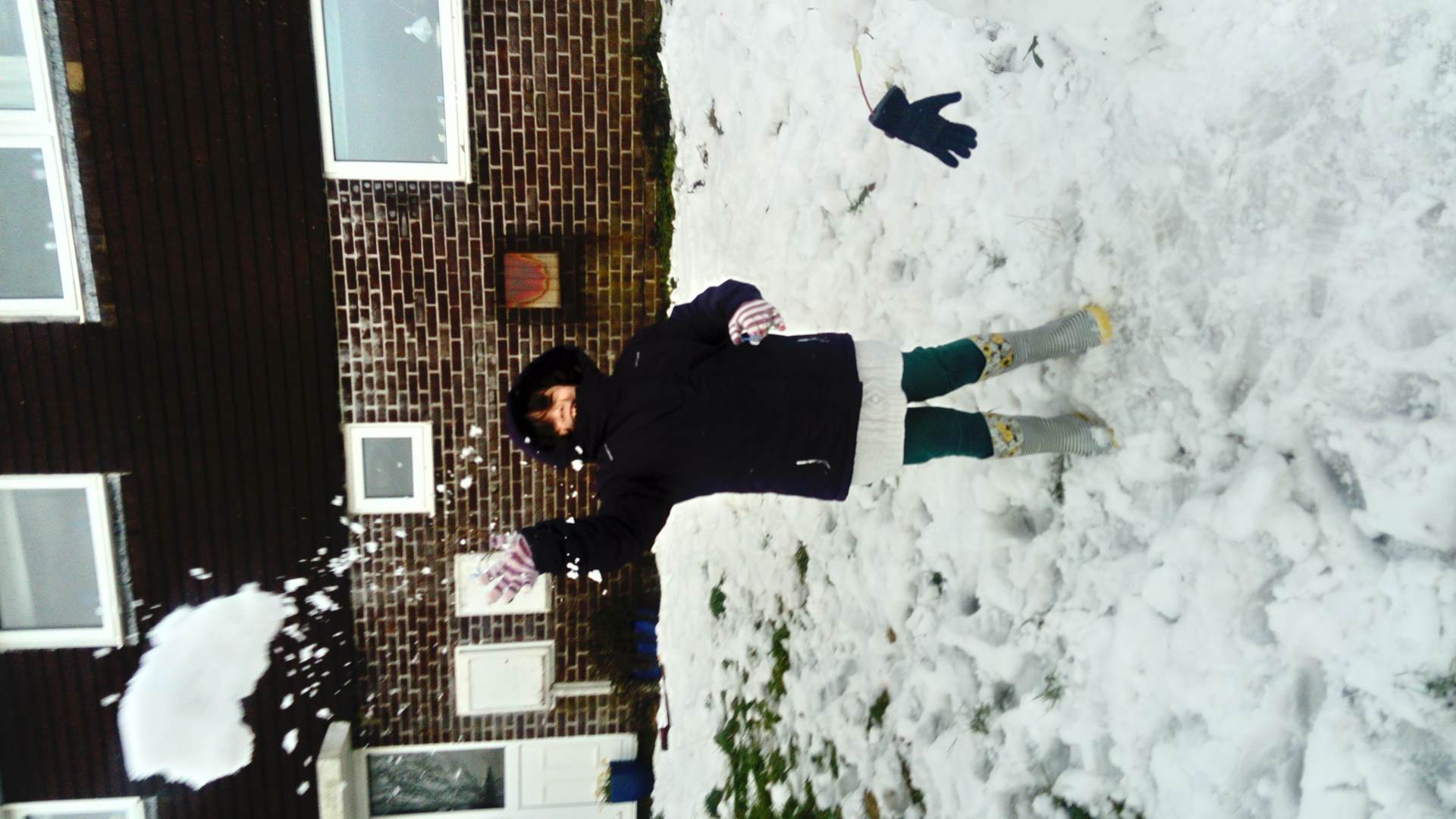 Click here to see Casper's incredible sled ride video!
SCIENCE
This term we have had a lot of fun learning about the human body. In particular, we have studied how the digestive system works (what the different parts of it are and their functions), this then led on to looking at teeth (the different types of teeth we have and why and looking at how human teeth differ to animal teeth and why that might be), we will then lead on to looking at food chains. We have really enjoyed the hands on nature of these types of lessons. You can see in the photos that you're never too old to play with playdough as we used the dough to carefully sculpt a reconstruction of the human mouth complete with incisors, canines and molars.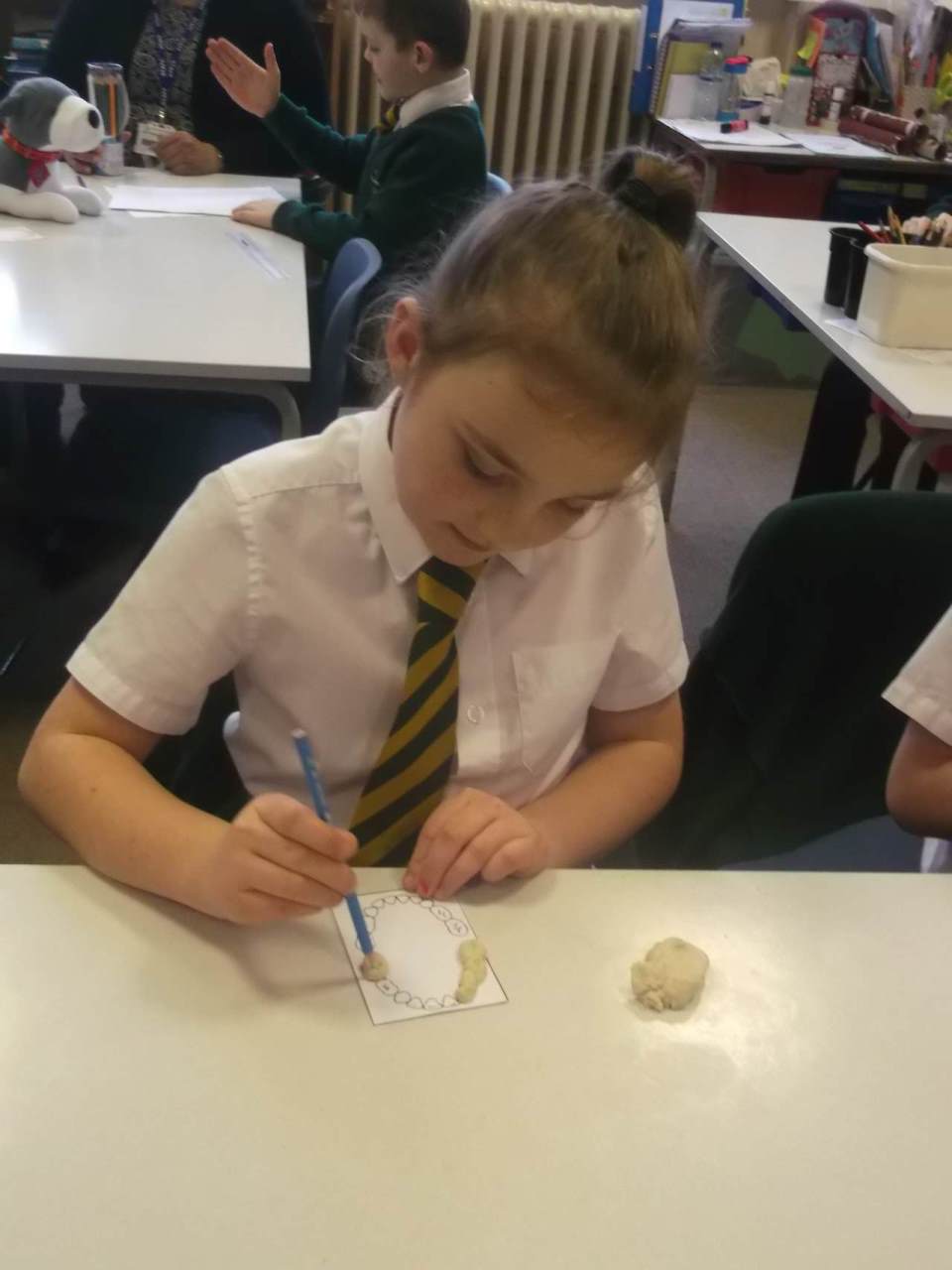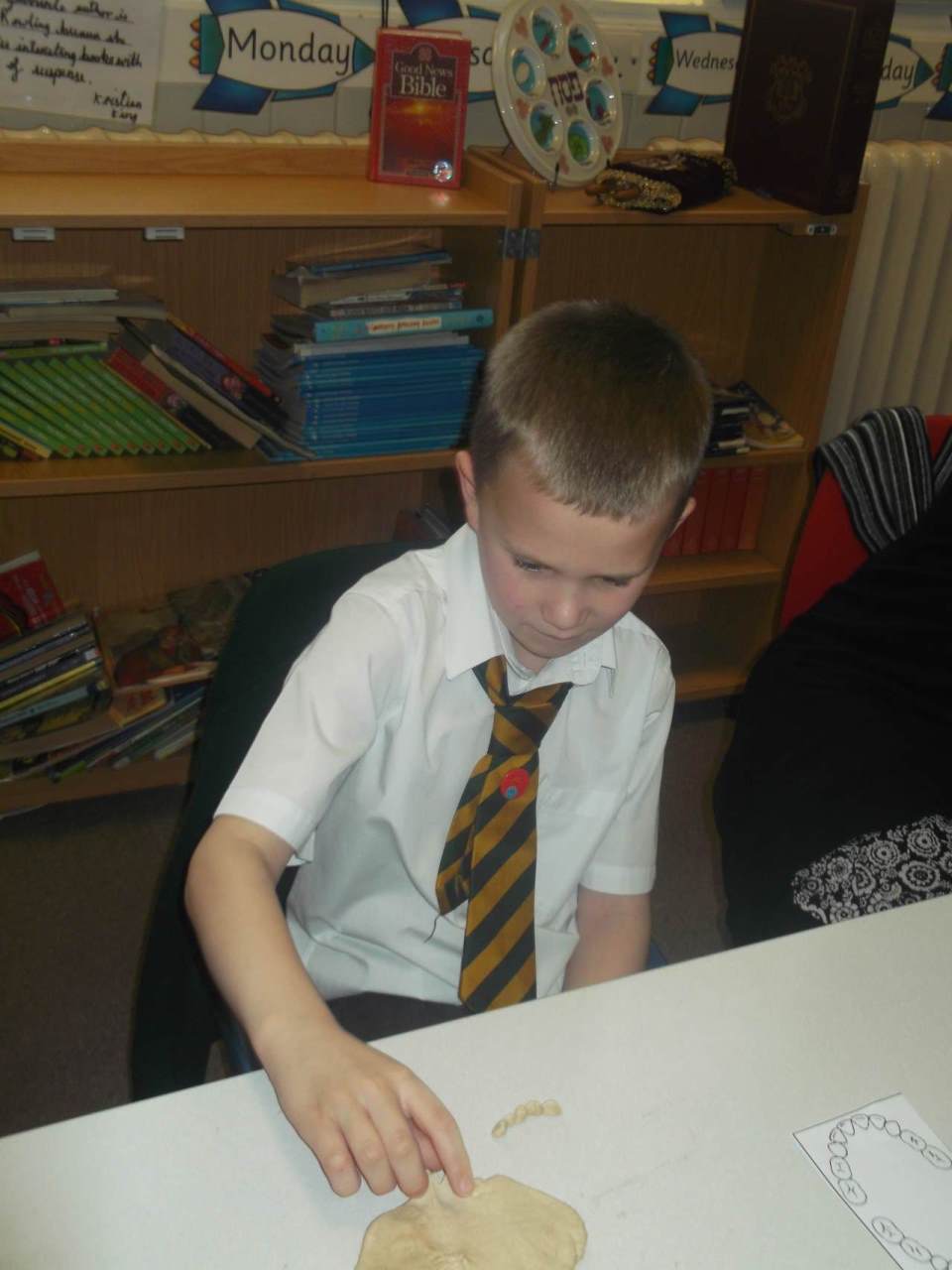 We also recently did an experiment using eggs to replicate the damage that can be done to our teeth by drinking certain drinks. Hard boiled eggs were left in 6 different liquids and, after a week, we observed the effects the drinks had on the shells. I'm sure you can imagine the smell! It left a few of us feeling a little queasy! But the results were astonishing with vinegar, coke and orange juice causing significant damage to the shells whilst water and milk caused none at all.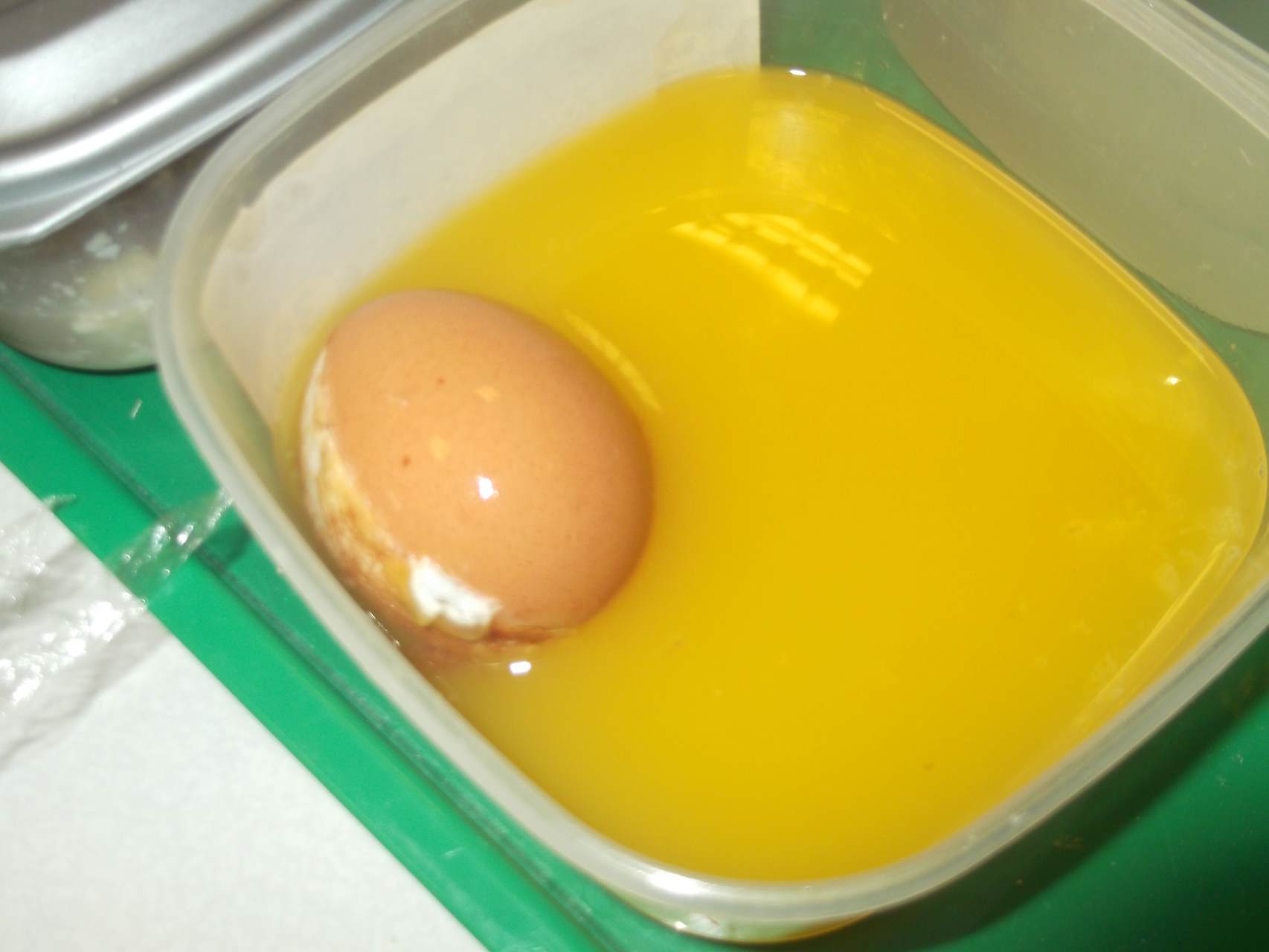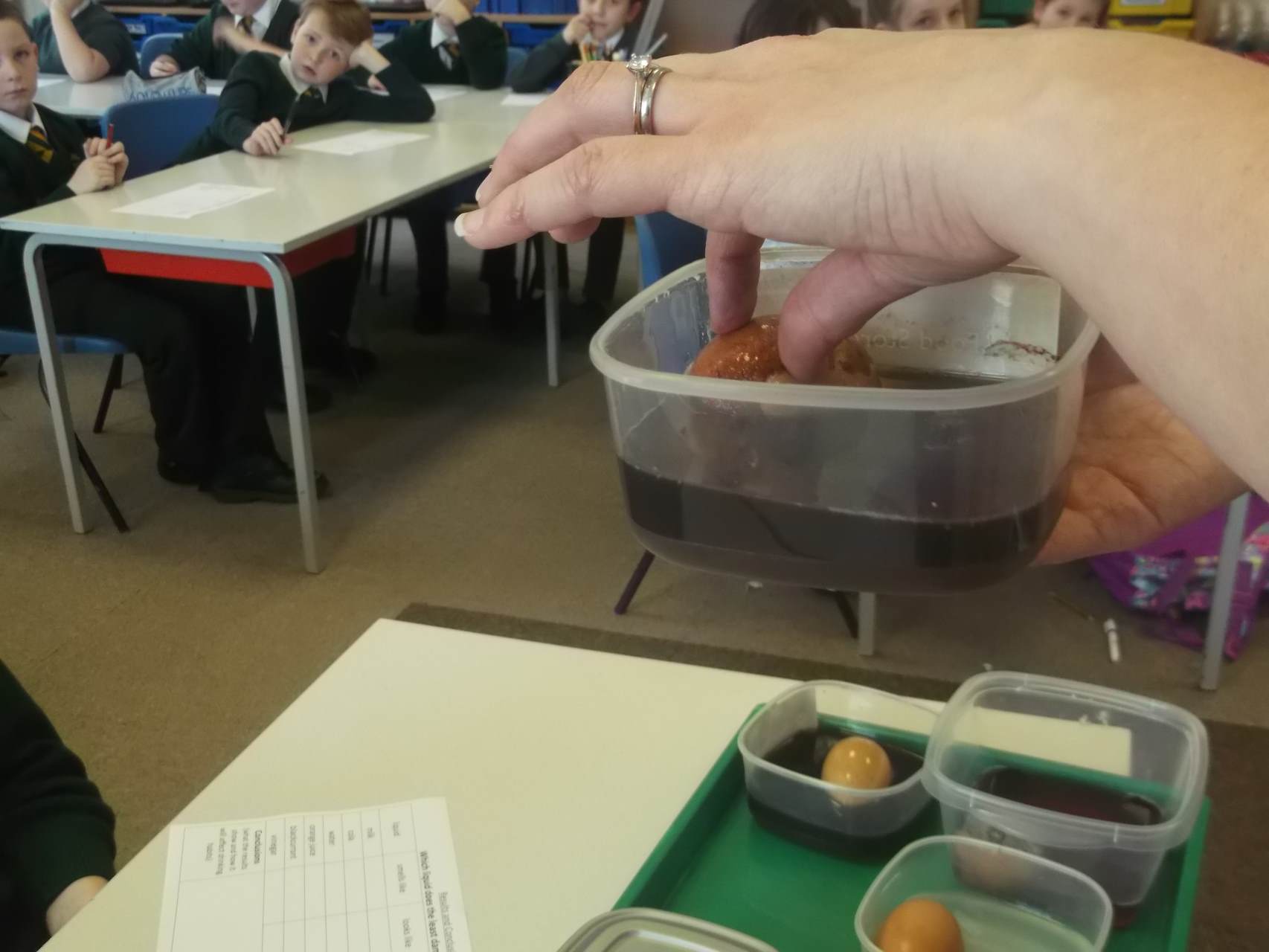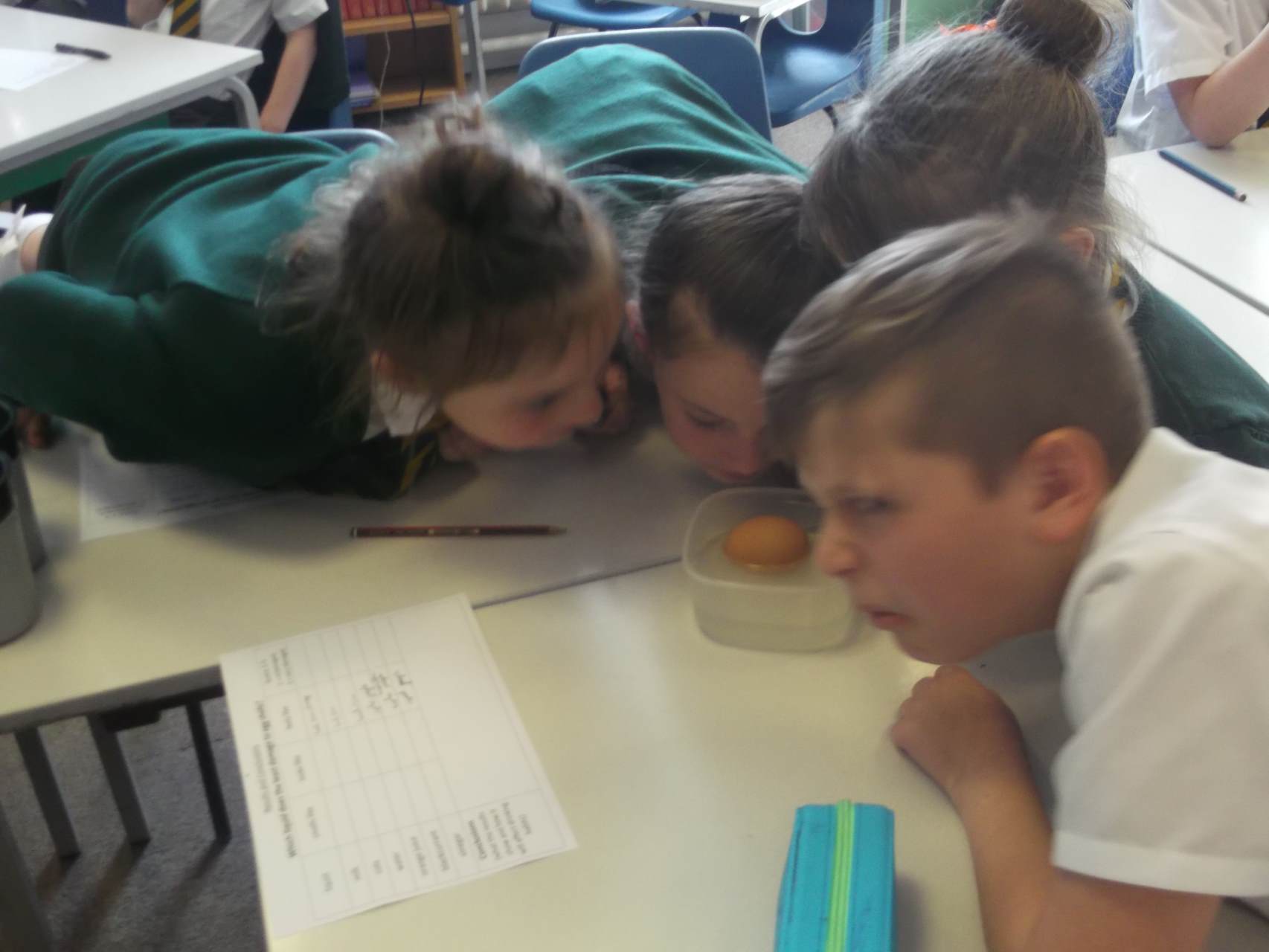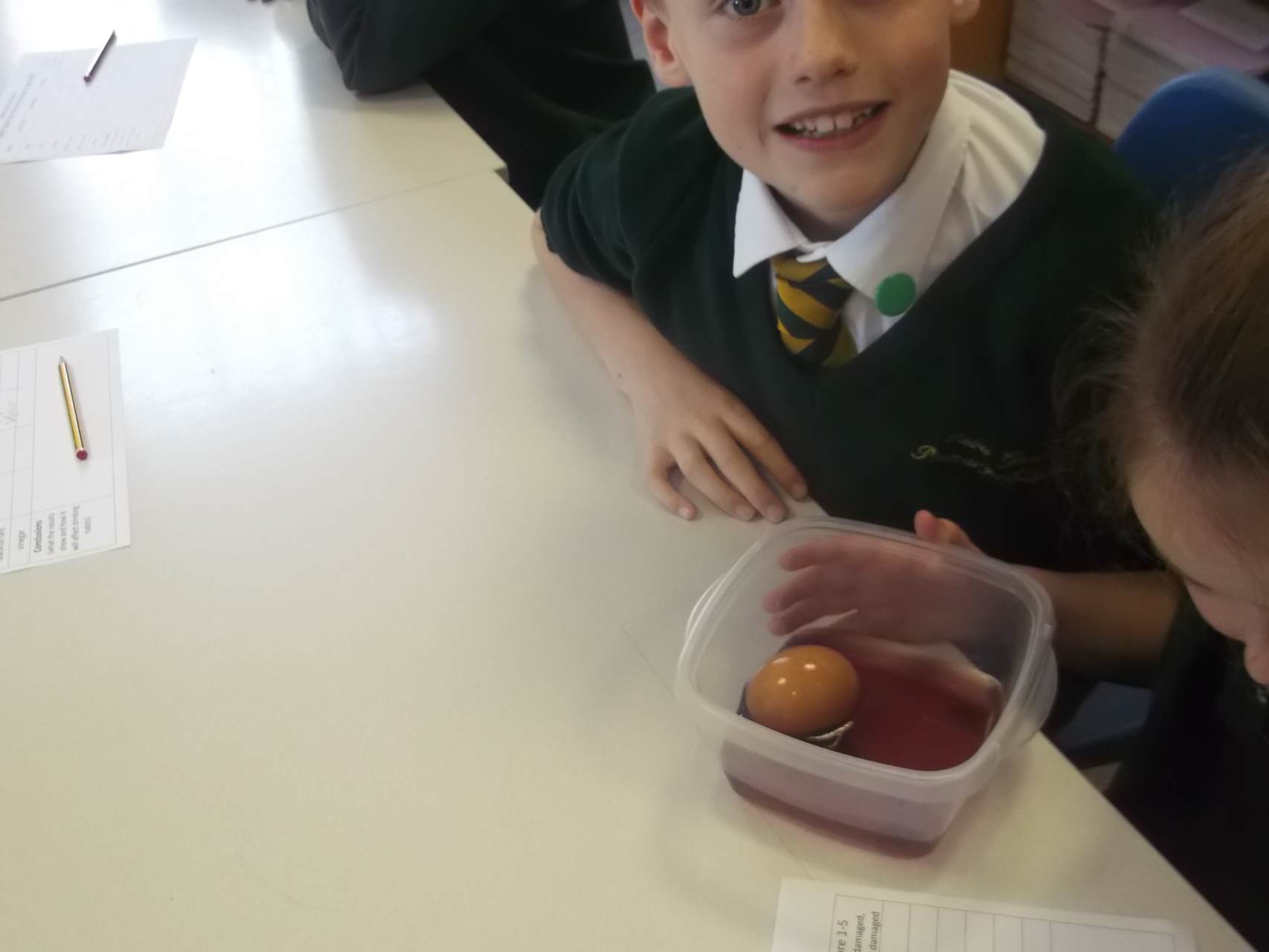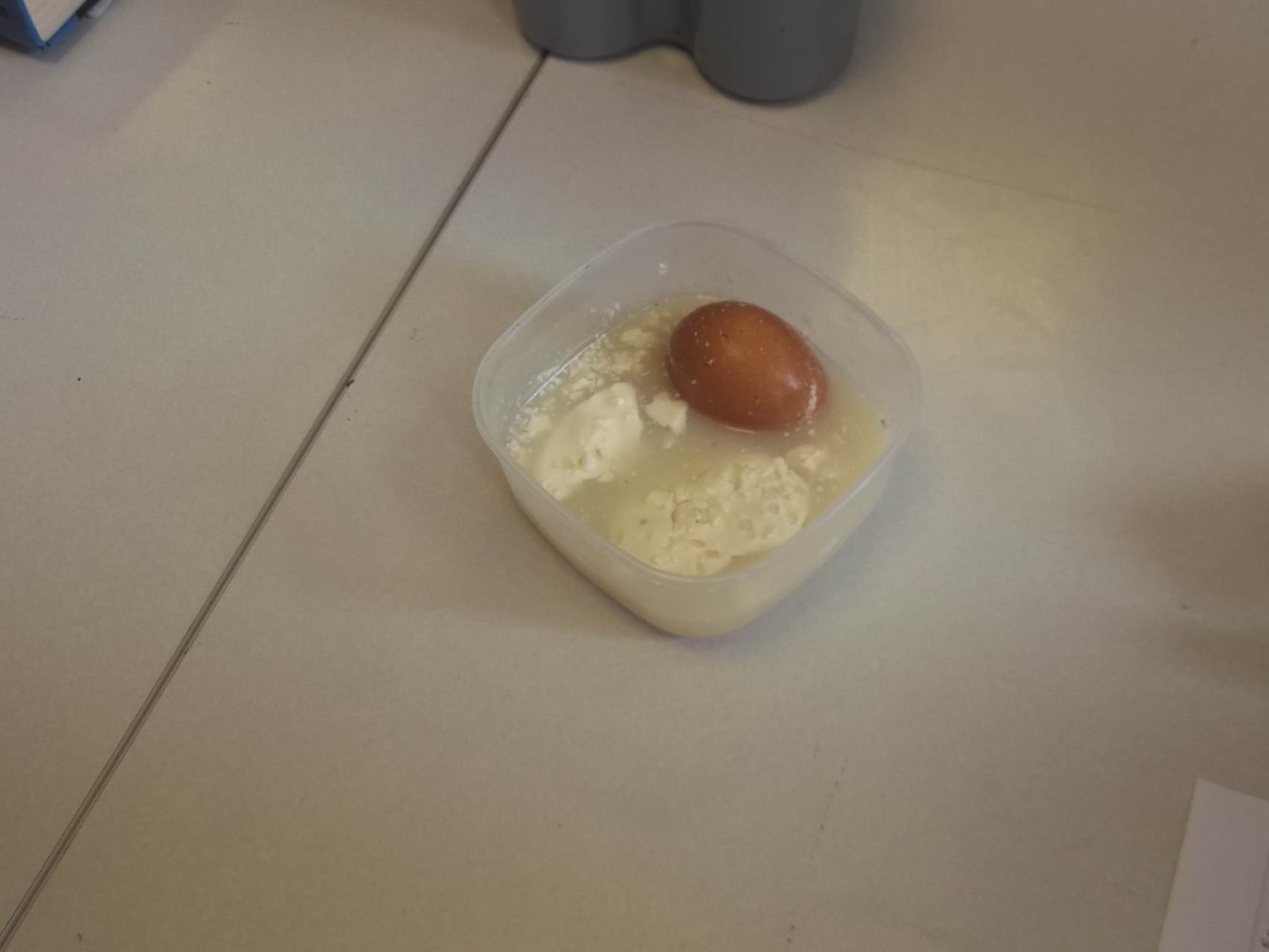 I think Harry's face says it all!!
ART
As part of our topic work on France, we have been learning about the Impressionist painters and more specifically about Claude Monet. We looked at several impressionist paintings, discussed their similarities and differences and explained to each other which painting was our favourite and least favourite and why. We then painted The Haystacks - Claude Monet painted a series of 25 paintings titled The Haystacks. He did this to show the light and shade at different times of the year and at different times of the day. Although the paintings look fairly simplistic, the skill of showing the light using paints is extremely difficult!
Claude Monet's Haystacks.
Home Learning
The children were asked to make a model of a French landmark or produce a fact book about France as part of their home learning. Look at these amazing creations!

Book Reviews
Do you sometimes have trouble deciding which book to read? With so many to choose from, it can be a tricky decision. We have all completed several reviews of books we have read recently . Click here to read some of our reviews. They may persuade you to the read the books for yourself!
HMD Day
Every year, we remember Holocaust Memorial Day. Liz Berg came in to speak to us about it in an assembly and told us a story by Eve Bunting called Terrible Things. In this allegory, the author's reaction to the Holocaust, the animals of the forest are carried away, one species after another, by the Terrible things, not realizing that if perhaps they would stick together and not look the other way, such terrible things might not happen.
This year's theme was 'THE POWER OF WORDS'. We looked at extracts from Anne Frank's Diary and discussed the power of the words she used.
Click here to see some of the work we completed based on extracts from Anne Frank's Diary and a discussion about the Kindertransport.
AN AUTHOR VISIT
On Friday 25th January, we travelled by bus to the Guildhall to meet the author and illustrator of Dave the Pigeon, Swapna Haddow and Sheena Dempsey. We had a fantastic time. Swapna read an excerpt from her new book and then we all helped to design a new bad character. In addition to this, Swapna invited some children up to the front of the hall to create a new story whilst Sheena illustrated it. We all had a fabulous time and lots of children bought books to read at home.
Click here to see a letter we have received from Swapna!
Click here to see more pictures from the event.
This term we are learning about France and have enjoyed learning some French folktales. We also had a go at rewriting some of them. It has meant that we have learnt lots of new vocabulary such as:
abode, brocades, ramshackle, betrothed, nefarious, pilgrim, damsel and many more. If you aren't sure what these words mean ask the children - they know!
AUTUMN 2017
We have been working hard all term, and have enjoyed success in many areas: making our mosaics, performing in our class assembly as well as in our maths, writing and reading.
Mosaics
This term, Jane Stevens came into school to help the year 3/4 children make their own mosaics, as part of our history and art topics.
It was a fantastic experience and every child had to persevere and be a Tough Tortoise in order to complete their work. The finished mosaics are brilliant and the children are very proud of themselves. We were very fortunate to have this workshop funded 100% by the school.
Oak Practical Maths
In maths, we have been learning about the properties of 2D shapes eg lines of symmetry, whether they have perpendicular sides or pairs of parallel sides.
We then used Carroll diagrams to sort the shapes using 1 and then 2 criteria.
PE with Oak
We have been working hard to improve our overall fitness by taking part in BOOTCAMP. We learnt about the effects of exercise on our bodies and felt them too!
Every week we tried to persevere and improve on our scores for each activity. It was good fun but very tiring.
PE with Argyle
Click here to see pictures of us enjoying our PE with the Argyle coaches
Remembrance
On Friday 10th November, KS2 visited St Mary's Church for a Remembrance service. We all made wreaths out of our hands and wrote messages to those who have suffered some way during the wars of the last century.
Father Sam talked to us about the TOCH lamp and the importance of not just remembering about the past but making it count - being grateful for our freedom and appreciating those around us.