Ladybirds Foundation
Welcome to Foundation!
Firstly, welcome to Ladybirds class page and to Laira Green Primary School.
Our main ethos is to plan our curriculum with the interests of the children in mind, we refer to this as 'objective led-planning'. This simply means that we outline the objectives over the year and teach them to the interests of the children. We believe that we can achieve a high level of engagement, learning outcomes and growth mind-set towards learning through adapting our styles of teaching to suit your child's interests and passions.
The activities are planned and designed carefully to enhance learning opportunities to support learning and aim to get the very best from each child. At times adult directed learning takes place in order to allow children to develop the broad range of skills they need. Learning takes place indoors and outdoors across each of the 7 areas of the Early Years Foundation Stage Curriculum. This year we have chosen to use Tapestry, an online learning journey, to record, observe and assess the children's learning and progress.
The Foundation team:
Teacher: Mrs C Taylor
Learning support staff: Miss L Bickford and Miss S Easter.
Any questions or concerns please speak to a member of the Foundation team, we will be happy to help, the best time to catch us is at the end of the school day.
Foundation stage curriculum overview
Please find our Spring Term curriculum letter here.
Welcome back! We hope you had a wonderful Easter.
British science week
Foundation have kicked off our science week with a very exciting bug hunt! We are the animal saviours this week and we will be looking closely at the animals we find in our local environment, how we can look after these animals and how to make a bug hotel!
Head to the 'bug hunt' gallery to see what we got up to!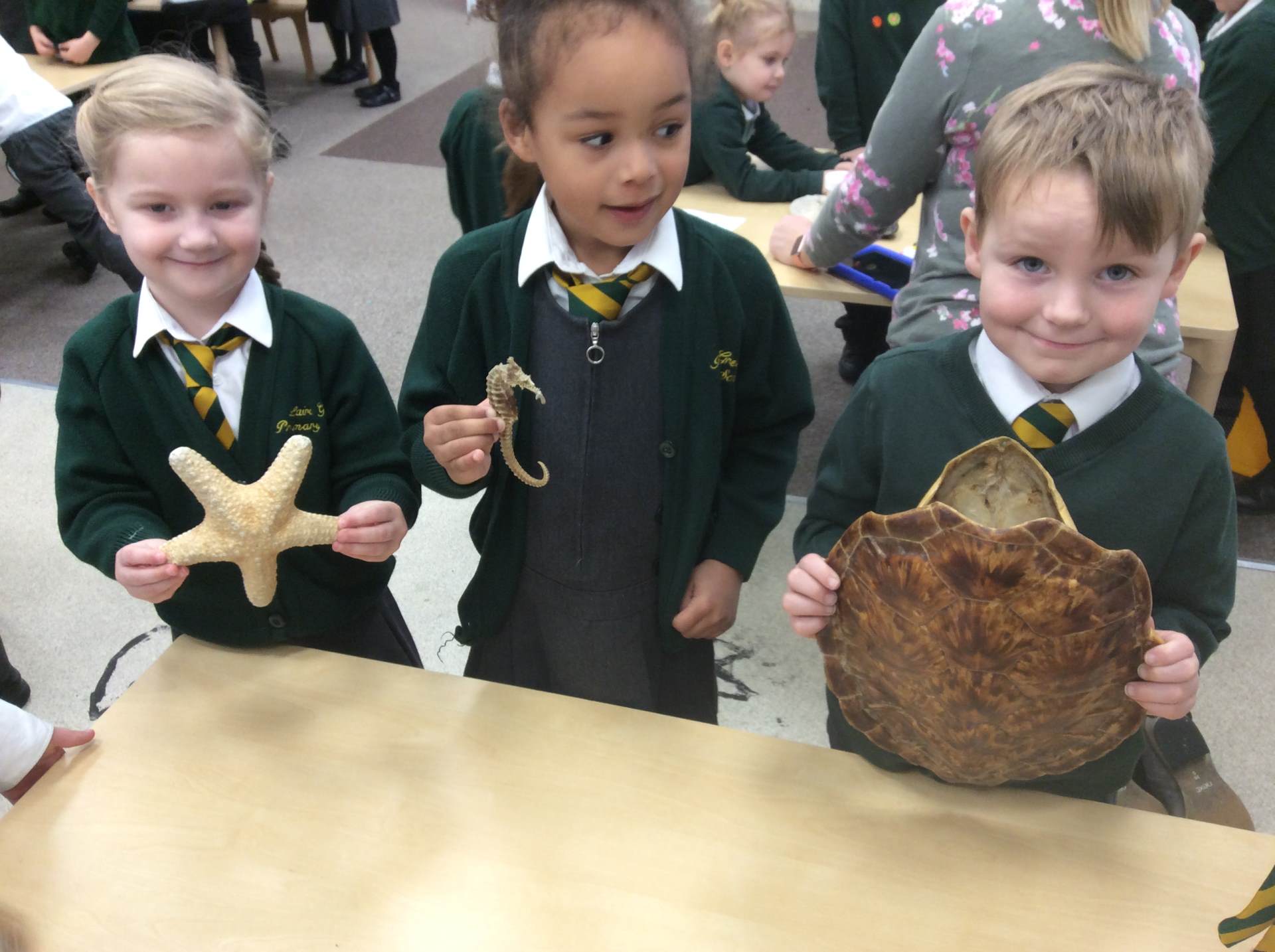 EGGTASTIC!!
Foundation have been lucky enough to host our chicken eggs, we are currently watching them to see if they hatch. If you would like to look at the eggs at home you can search for 'Laira Green live' on youtube to see a live feed of our incubator.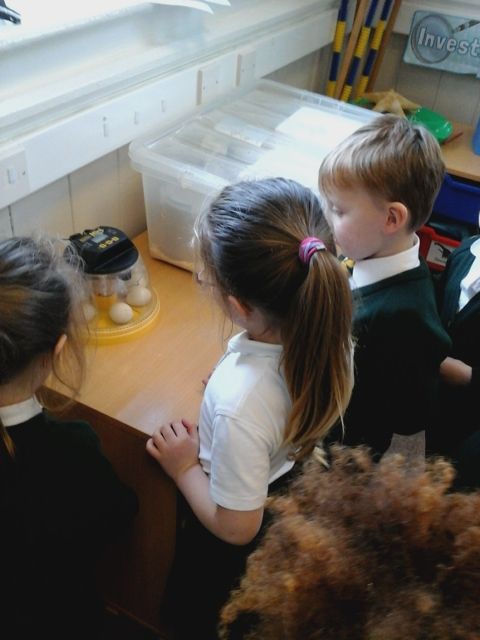 Pancake day!
Head to the gallery to see our cooking and eating, learning about pancake day was very tasty!
On Wednesday 7th Foundation had their first taste of Forest school! We had a fantastic morning exploring the allotment and the wooded area. Please look at the gallery to see how much fun we had!
Thank you to those who came to our first Bananas about books, we loved having parents and carers in to join us for a story! If you can make it to the next one it would be lovely to see more of you on Thursday 1st February 8:40-9:15.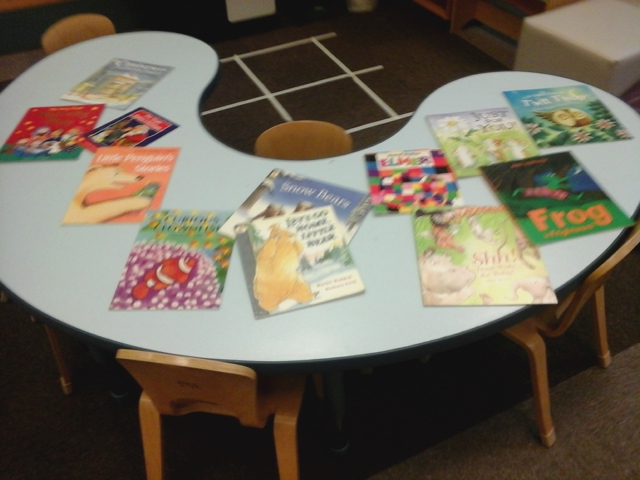 Foundation have been very busy over the past few weeks, discovering and learning all about dinosaurs! We have found dinosaur feet in the classroom, in the outside area. We have watched our egg hatch, inside we found our class dinosaur which we voted to call Jack. We have been taken over by all things dinosaur in the unit and we have thoroughly enjoyed ourselves! One of our favourite days was looking at real life fossils! We spent all afternoon using the magnifying glass to look at them closer. Please have a look a our 'Dinosaur takeover!' gallery to see what we have been up to!
Sophie and Goose workshop
Last week Foundation at the amazing opportunity of taking part in a 'Sophie & goose' workshop. We have the lovely Charlie come in and read us the story of goose, which we then had to act out using movement. One we had finished this short story we finished with the real 'Sophie & goose' story, where goose goes to the beach for the day. The most amazing part of this was all receiving a SIGNED copy of the book! We hope the children enjoy reading their 'Sophie & goose' books at home.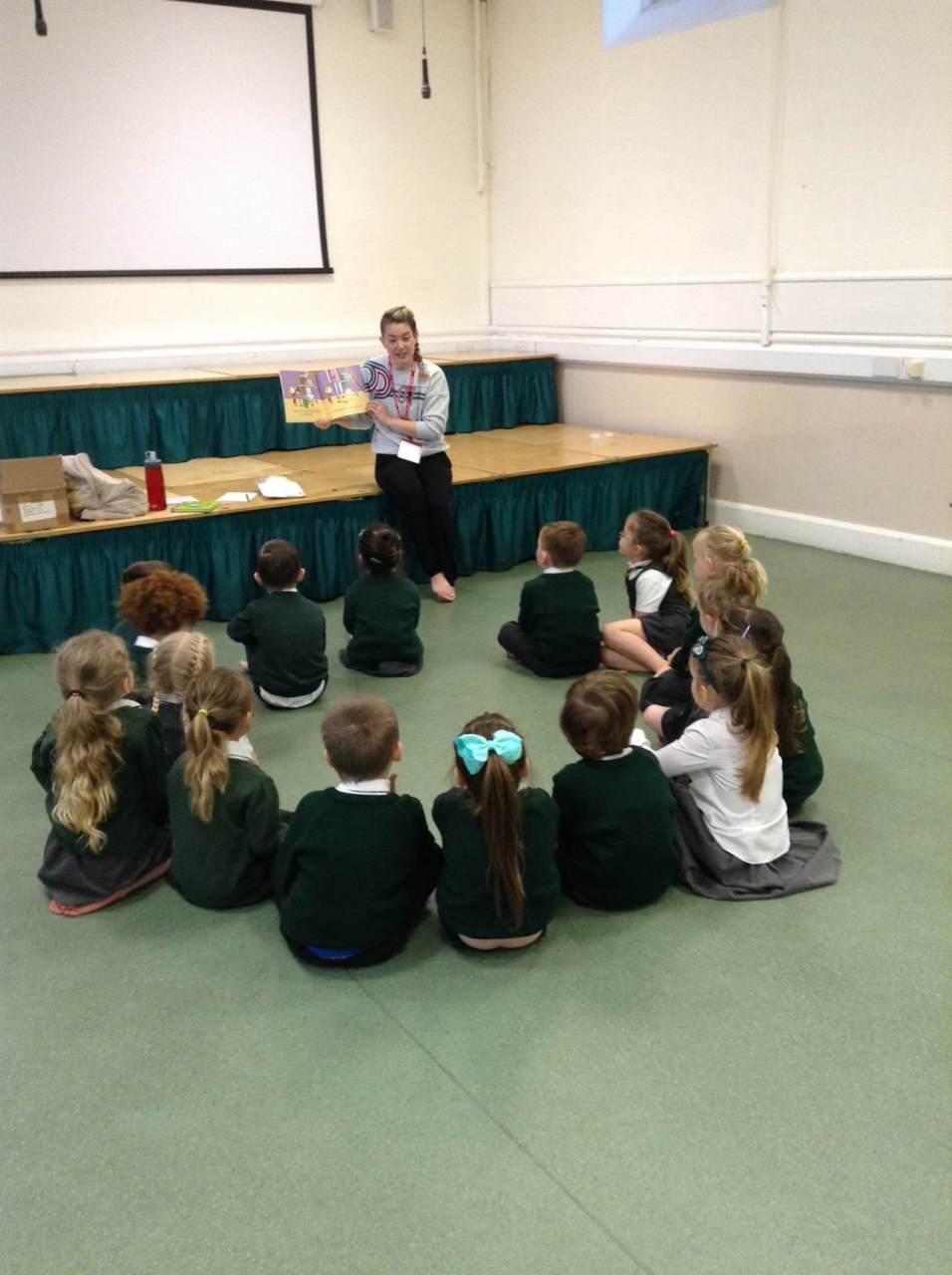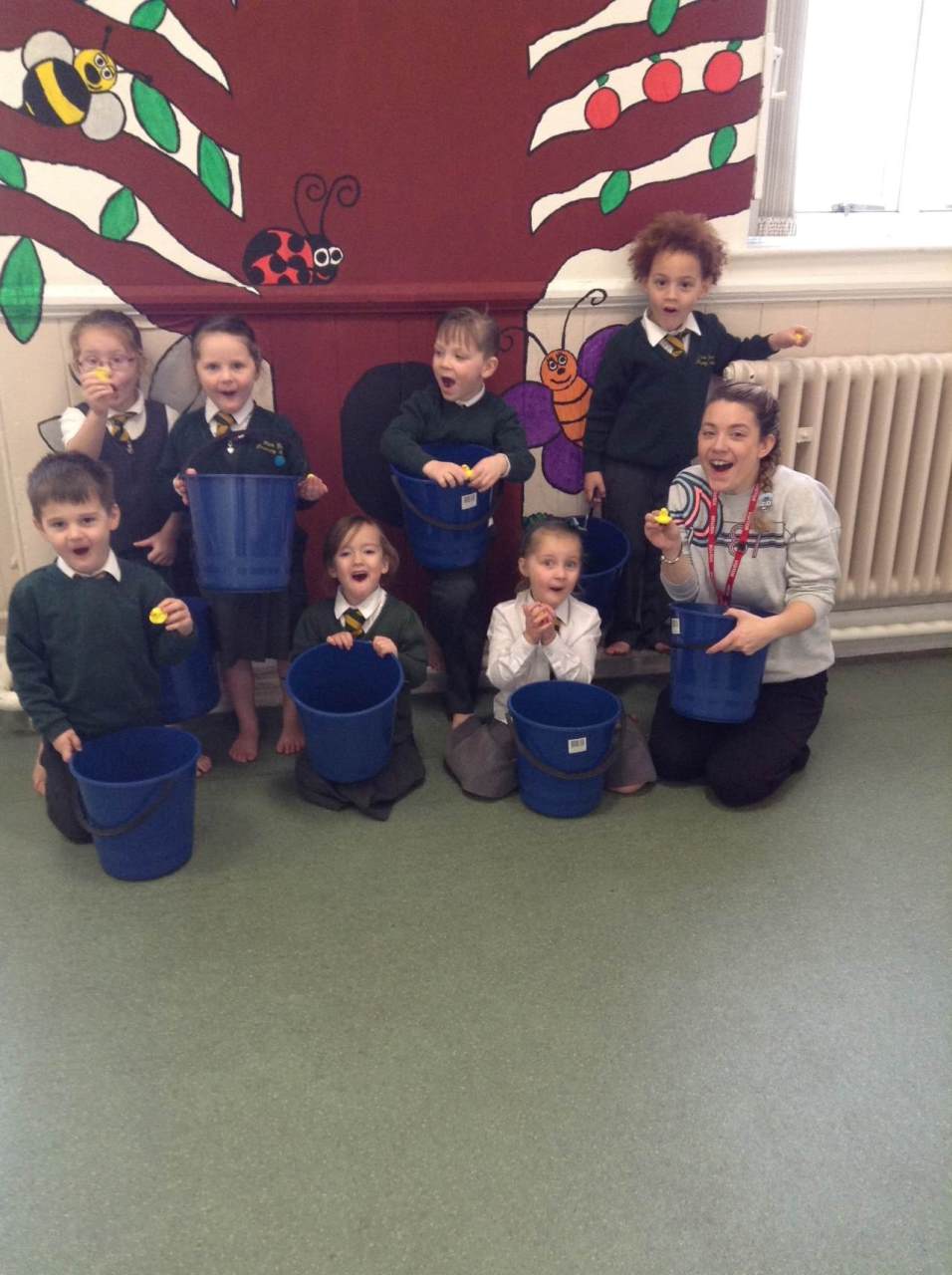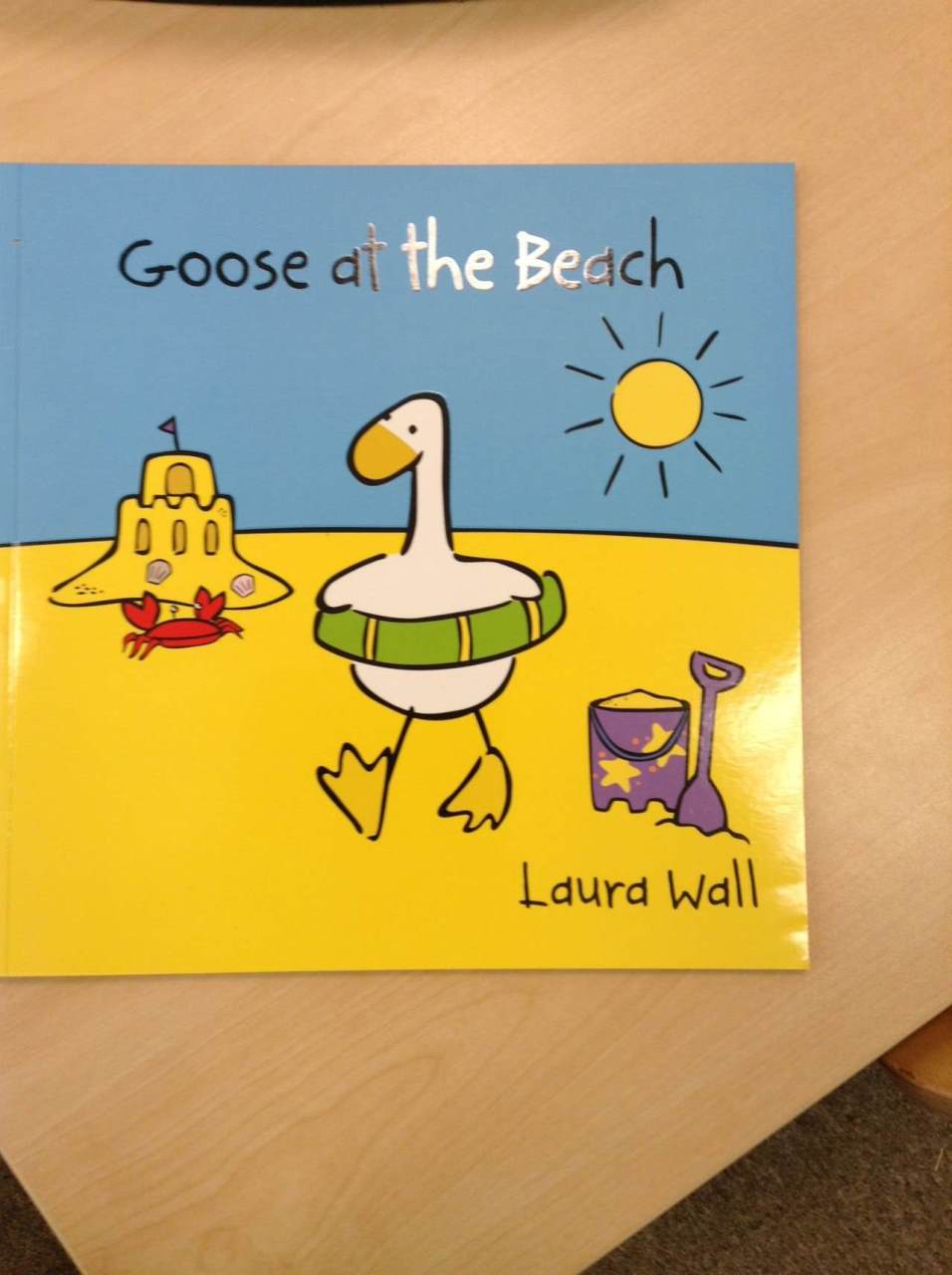 Our Dino mystery!

This morning foundation went out to play in the garden as we usually do. However, this morning something seemed to be very different. Some of our children quickly spotted some unusual footprints, which we decided to follow. At the end of the footprints we found an egg! We have decided to take care of the egg and watch to see what happens, we are hoping that a dinosaur hatches out of the egg!! glasses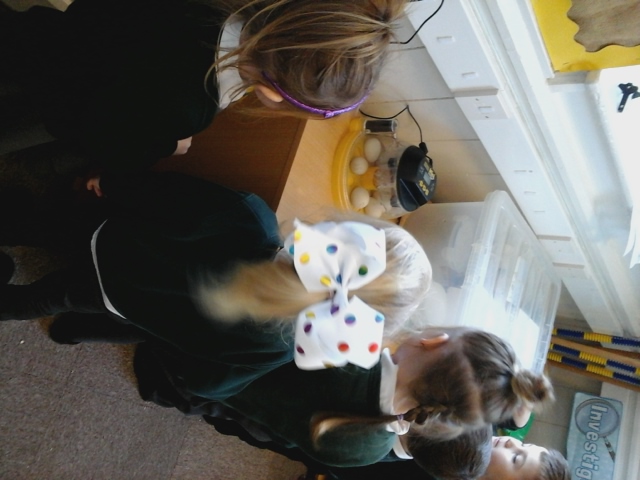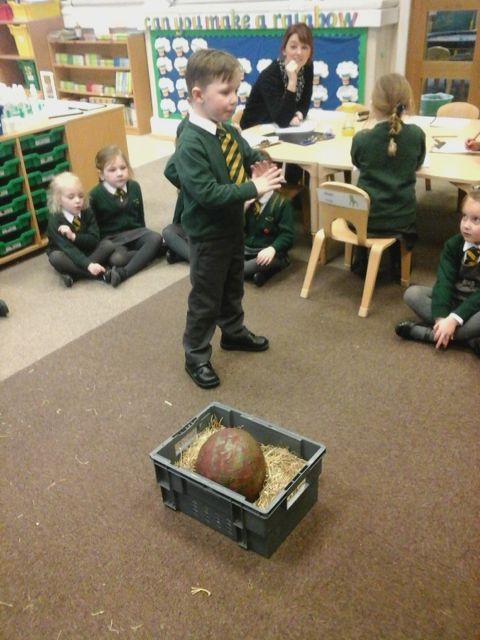 Happy new year to all and welcome back to a new term in Ladybirds class. These last few days the children have been expressing and sharing their love for reading. Each child come into school with a special book, shared the title, why they enjoyed it and gave us a little synopsis of what happened in the story. Thank you so much to everyone who shared a book with us!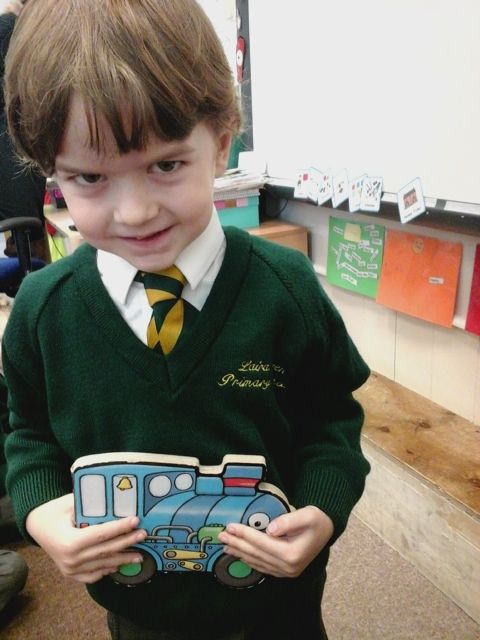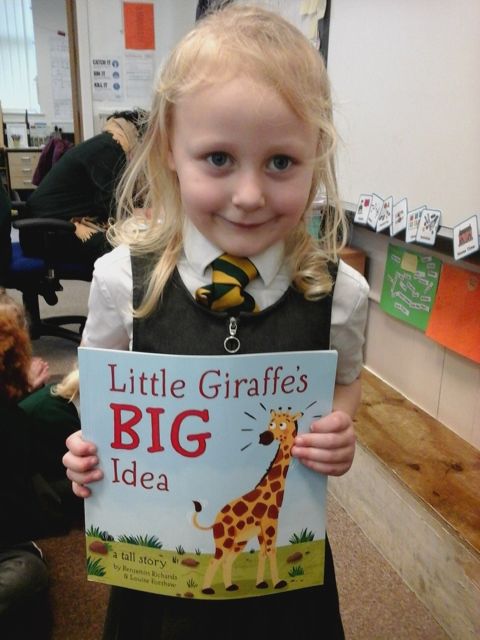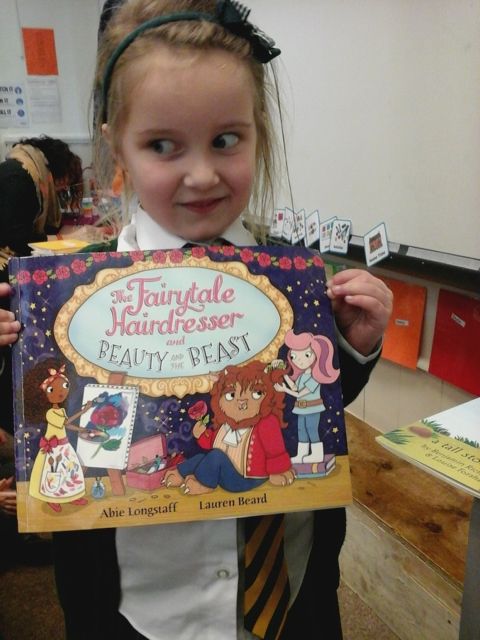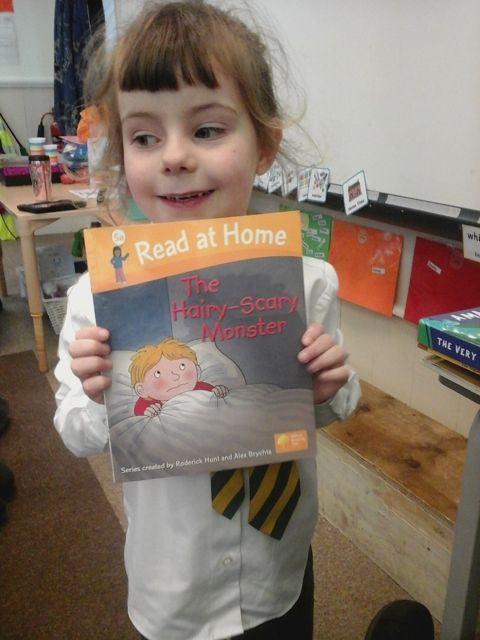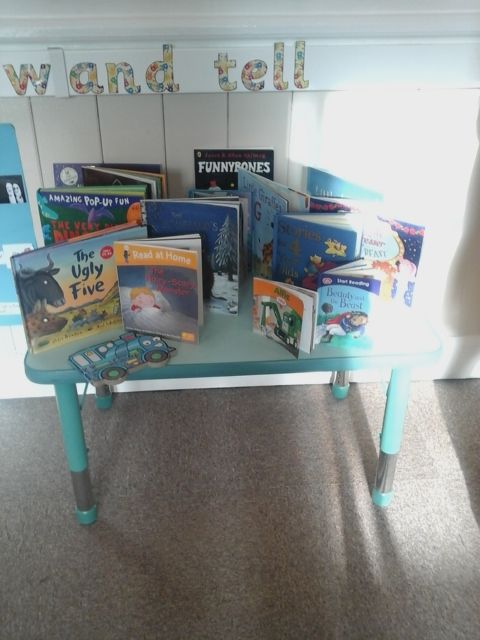 Christmas at Laira Green! We all really enjoyed eating our Christmas dinners and meeting Santa.
Ladybird's first few days in foundation!