Butterflies Year 2
World Book Day in Butterflies Class.
Click here to view our class efforts from World Book Day 2018!
Science in Butterflies class
Butterflies class have been undertaking some habitat science outside and recording the results. Please see the photos below of them in action!
Maths Challenge afternoon in Butterflies class
The children had an afternoon where they could use resources and their knowledge of strategies they'd already been already taught to solve multiplication and division problems. These problems occurred in games, activities and puzzles. You can see the photos of them challenging themselves below!



Butterflies are learning to tell the time.
Sorting 3D shapes
The children were given hoops to make Venn diagrams with which to sort 3D shapes. They had to come up with their own properties to sort them by.
3D Shapes using dough
The children have been learning about 3D shapes and one of the activities was to make them and explore their properties using dough. Please see the pictures in the gallery below.
Spellings - Term 3
You can find our spellings for this term here.
Anti Bullying Week
During Anti buying week, we created a class jigsaw.
Please click here to learn all about it.
HMD 2018
Please click the image below to read about our work on Holocaust Memorial Day 2018.
Christingles
Before Christmas the children made Christingles in groups as part of their learning in the lead up to Christmas. Please see the pictures below.

Name Here
Role Here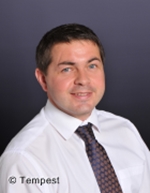 Name Here
Role Here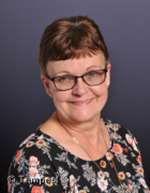 Name Here
Role Here
Mrs Norgate, Mr Blake and Mrs Jessep would like to welcome you to Butterflies class! What a fantastic start to the year we have had, so much learning! The topic of 'Travelling Through Time' has been a roaring success, with children learning about many different inventors and inventions, building their own bridges and also creating fact files. The children have produced some fantastic written pieces across the curriculum and their passion for writing seems to grow every day.
This attitude has been supported by the school's focus on Building Learning Power. Using the learning behaviours of Resilience, Reflectiveness, Resourcefulness and building Relationships, the children have been encouraged to modify the mindset of how they approach their learning with a 'can do' attitude. This is also supported by the over arching school ethos of Respect. Respect for each other and for yourself.
You can find the overview of our learning for this term in here.