Birch Year 5/6
Welcome to Birch Class!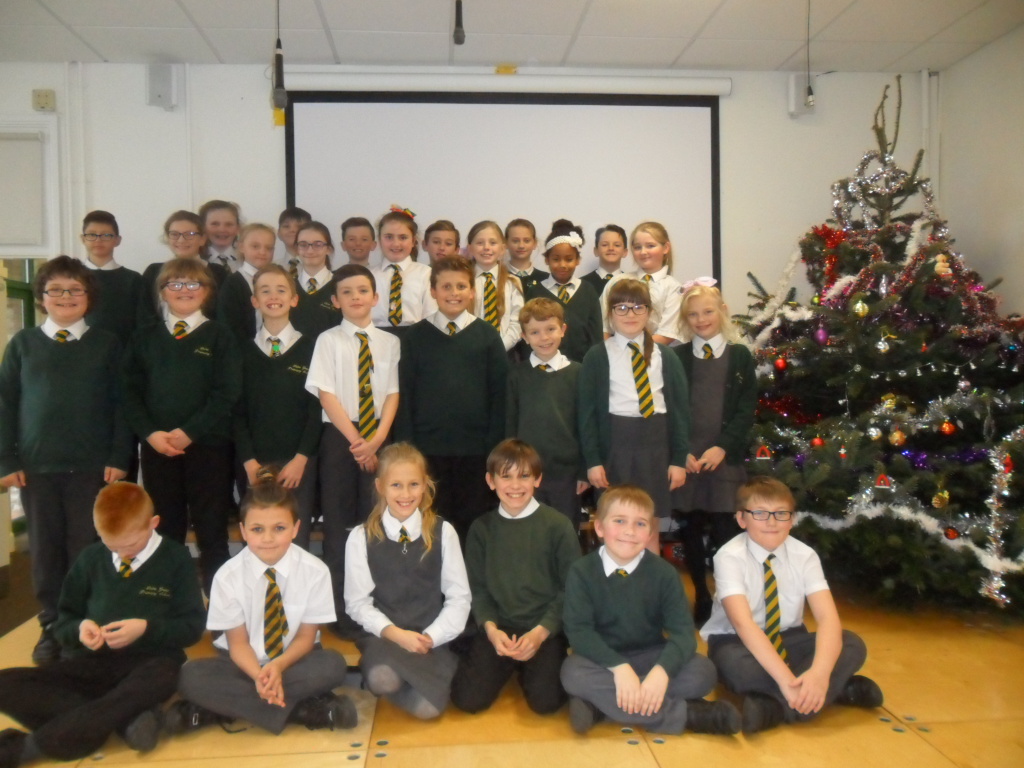 The Team:
In addition to our amazing children, the class includes Mrs Barker as teacher with support from our very experienced class TAs: Mrs Lonsdale and Mrs Sweeting.
The start and end of the Day:
8.30am - There will be a teacher on duty in the playground from 8.30am.
8.40am - The bell rings and children make their way into school so they are ready to begin learning by 8.45am.
Please ensure that your child arrives at school on time.
3.00pm - School lessons finish and children will be dismissed from the classroom.
PE Kits:
PE kits need to be in school all week and consist of a white T shirt, white shorts and trainers or plimsolls. In colder weather, black tracksuit bottoms are also allowed to be worn. Please ensure that all kit is clearly labelled so we can quickly match lost clothing to its owners! May we also remind you that children are expected to have school shoes, not trainers or boots, as part of their school uniform.
Reading:
The children will continue to bring home reading books which they have chosen as part of the Renaissance Reading programme. We would like to encourage you to listen to your child read and discuss what they have read. We suggest reading for 20 minutes, five times a week. Please use the Reading Record book to let us know that you have heard your child read and to make any relevant comments. The children will complete quizzes relating to the books they have read and it is therefore important for them to have a good understanding of the language, style and vocabulary used in the books.
Other Information:
Please click here to see our Curriculum Overview for information on this year's teaching and learning.
We encourage children to stay hydrated at school. All children have been given a new Laira Green water bottle. Replacement bottles may be purchased from the school office.
If you have any queries, concerns or questions at any time throughout the year, please feel free to ring the office to arrange to come in and see me, or pop in before school starts.
Mrs Barker
Happy New Year! And welcome back. It was lovely to see the Year 5/6s throwing themselves enthusiastically back into their learning at the start of term. Click here to see what exciting learning they will be absorbed in this spring.
Click here to view our spellings list for spring.
Click here to view this year's Curriculum Overview.
With excitement mounting as we speed towards Christmas, Birch Class has been writing Christmas poems. We began by reading 'What is Red?' by Mary O'Neill and analysed its structure and language. The children then thought-showered words that meant Christmas to them before innovating the original poem to create 'What is Christmas?' You can read them here.
As part of our Victorian History Topic, we have been learning all about Victorian Christmas traditions.
We have used compasses to create semi-circles from card which we formed into cone, adding half of a paper doily for decoration and a piece of ribbon in order for the cones to be hung from our Christmas tree. The Victorians would have filled their cones with sweets, nuts and dried fruits.
Did you know that Christmas crackers were invented by Tom Smith (a Victorian)? We made our own and added a little gift and sweet. We also made paper chains using William Morris patterned paper.
We learnt that the Victorians used to make their own wrapping paper so we thought we'd try that too. We hope you like the results! Mrs Kennedy was so impressed with the results that she's going to display some of the pieces as original works of art to brighten up our stairwells.
Click here to look at some of our work.
Do you sometimes have trouble deciding which book to read? With so many to choose from, it can be a tricky decision.
To help our peers to choose a book that might appeal to them, we have each completed a book review of one of the books we read over the Christmas break.
If you need some help in deciding on your next book or find reading a chore rather than a pleasure, click here to read our reviews ... our passion for reading might help you to discover yours!